ADOT's Disadvantaged Business Enterprise Program levels playing field
ADOT's Disadvantaged Business Enterprise Program levels playing field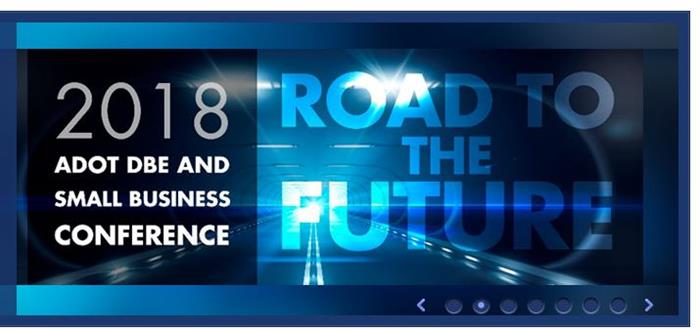 By Laurie Merrill / ADOT Communications
ADOT awards a great number of contracts annually through competitive bidding. Many of the firms receiving these contracts are qualified through our Disadvantaged Business Enterprise (DBE) program.
Offered in accordance with U.S. Department of Transportation regulations, ADOT's Disadvantaged Business Enterprise program aims, among other goals, to create a level playing field on which firms owned by minorities, women and others who qualify to compete fairly for projects receiving federal assistance.
One way ADOT helps owners of Disadvantaged Business Enterprises, along with small businesses, is through conferences such as the 2018 ADOT DBE and Small Business Conference, scheduled for Wednesday and Thursday of this week in Scottsdale.
This year's keynote speaker is Arizona's own Mary Peters, a former U.S. transportation secretary and ADOT director. Peters has also held the posts of Federal Highway Administration administrator for the U.S. Department of Transportation and senior vice president and national director for transportation policy and consulting with HDR Inc., a major engineering company.
ADOT's Business Engagement and Compliance Office (BECO), which is putting on the conference, also offers workshops and individualized help at ADOT's offices near the State Capitol in Phoenix. These are open to all small businesses seeking or performing work on ADOT projects.
For more information about all of these programs, please visit azdot.gov/BECO.