Arizona fans show school spirit with specialty license plates
Arizona fans show school spirit with specialty license plates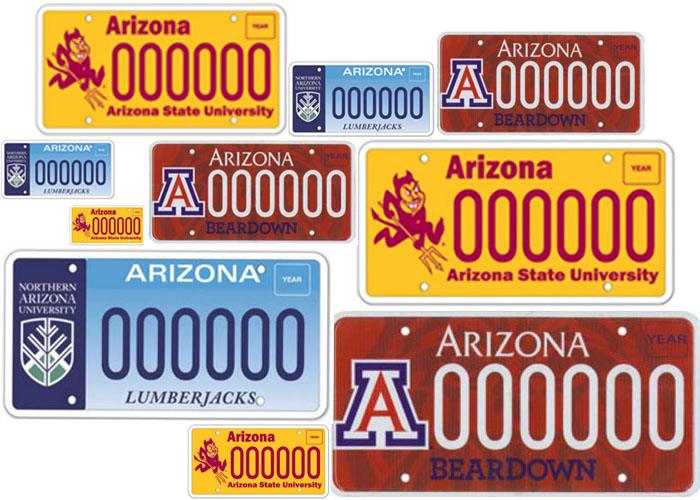 By Peter Corbett / ADOT Communications
Supporters of Arizona's public universities are showing their true colors on their bumpers, as we shared today.
The winners, beyond those displaying school spirit, are recipients of scholarships funded by proceeds of University of Arizona, Arizona State University and Northern Arizona University specialty plates available from the ADOT Motor Vehicle Division. Governor Doug Ducey summed up the benefits in this tweet:
Devin Sreecharana, a 2008 UA alumnus, shared with me why he got a specialty plate showing his Wildcat pride.
"I love my UA plate," Sreecharana said. "It's a unique, personal reminder of my loyalty to the UA."
Sreecharana's personalized UA plate reads: EV1885. EV stands for "eternal vigilance," a motto for the Bobcats Senior Honorary, a student leadership group that he was part of as an undergrad. The 1885 refers to the year UA was established.
Arizona has about 50 specialty plates that generate millions of dollars for veterans, law enforcement, firefighters, education, health care and nonprofit groups. Getting one is as easy as visiting ServiceArizona.com.