Arizona Highways: 43 years later, same great state
Arizona Highways: 43 years later, same great state
By John LaBarbera / ADOT Communications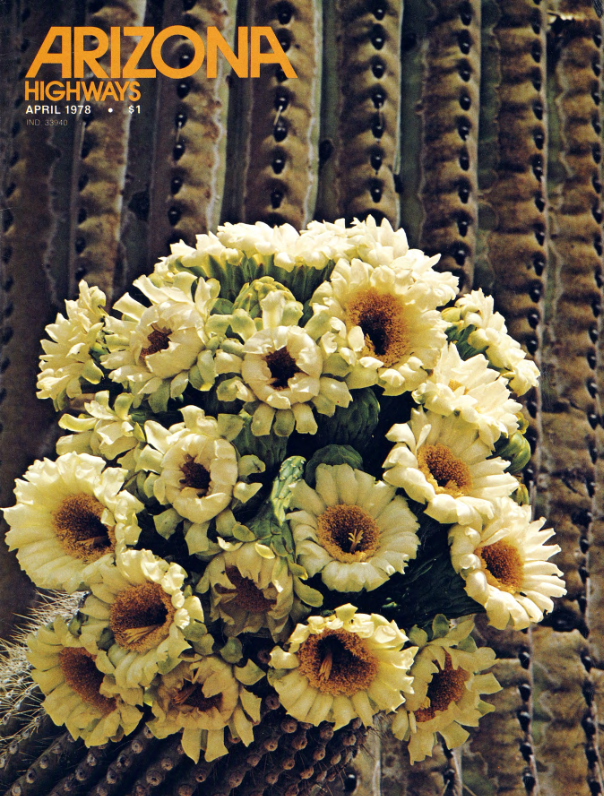 In April 1978, the Academy Awards saw "Star Wars" lead with six trophies, while "Annie Hall" won for Best Picture. "The Bob Newhart Show" aired its final episode on NBC, and "Dallas" aired its first on CBS.
Here in Arizona, Governor Wesley Bolin had just passed away in March, after serving just five months in the position. Arizona Highways Magazine had no time to update their April issue in time for printing, and still lists Bolin, who was also Arizona's longest serving Secretary of State, in the highest office.
The first piece in the issue is an ode to Arizona's cotton harvest. Cotton, along with citrus, cattle, copper and climate, is one of The Five C's that played an important role in Arizona's early economy. We see a great picture of a cotton plant up close, along with a stunning silhouette of a farmer cultivating his crop. These photos were captured by John Running.
Next up is a journey to Boyce Thompson Arboretum off US 60 near Superior. Arizona Highway stalwart Josef Muench captured some beautiful images around the garden, including cactus, flowers and Boyce Thompson's former residence (he also shot this edition's cover).
Further into the issue, spring-inspired poems line the pages, appropriately accompanied by blooming blossoms and desert landscapes. With photos by John Cacheris and Paul Jarrett.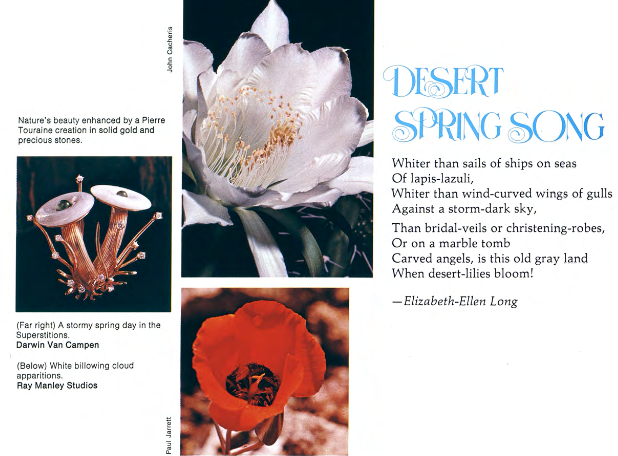 About 28 pages into the 49-page periodical, the tone shifts from flora to jewelry. 
What follows is a 10-page profile of world-renowned jeweler Pierre Touraine, whose work was being exhibited at the Heard Museum. One of those pieces was the Bicentennial Necklace, wrought from white gold, diamonds, rubies and sapphires. At the time, it was estimated to be worth $100,000.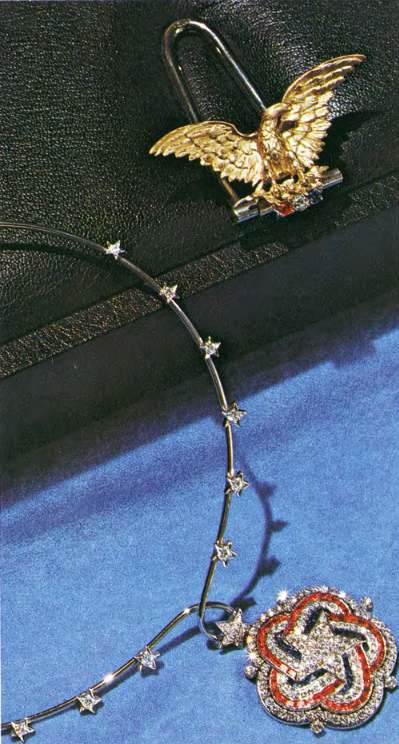 Here, Touraine is presenting the necklace to President Gerald Ford in 1977.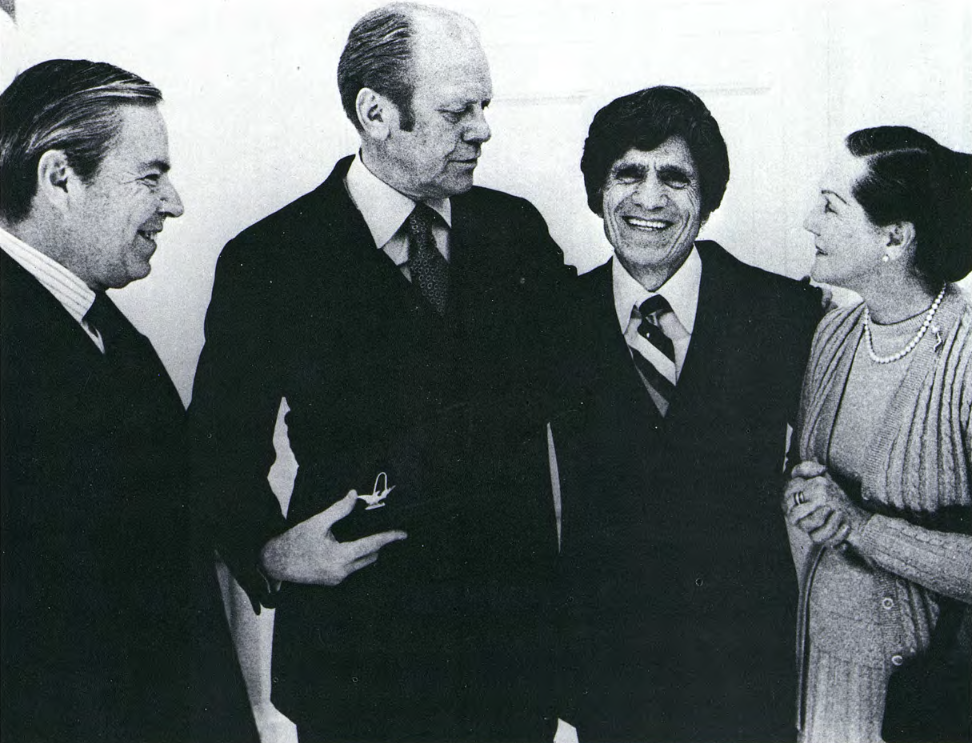 Ford, of course, was president during the country's bicentennial activities of 1976.
Another Touraine piece featured in the article is his "Phoenix Bird," which he created to celebrate Phoenix's centennial. It was presented to the Phoenix Art Museum in 1970. The photo was taken by Jeff Kurtzman.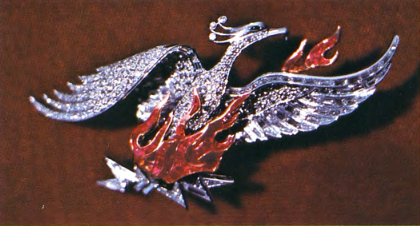 At the publishing of this issue, a yearly subscription to Arizona Highways set you back just eight bucks, and single copies were available for only one dollar. A small price to pay for the photogenic beauty of our great State 48.