Art of Transportation: Beauty and the bridge
Art of Transportation: Beauty and the bridge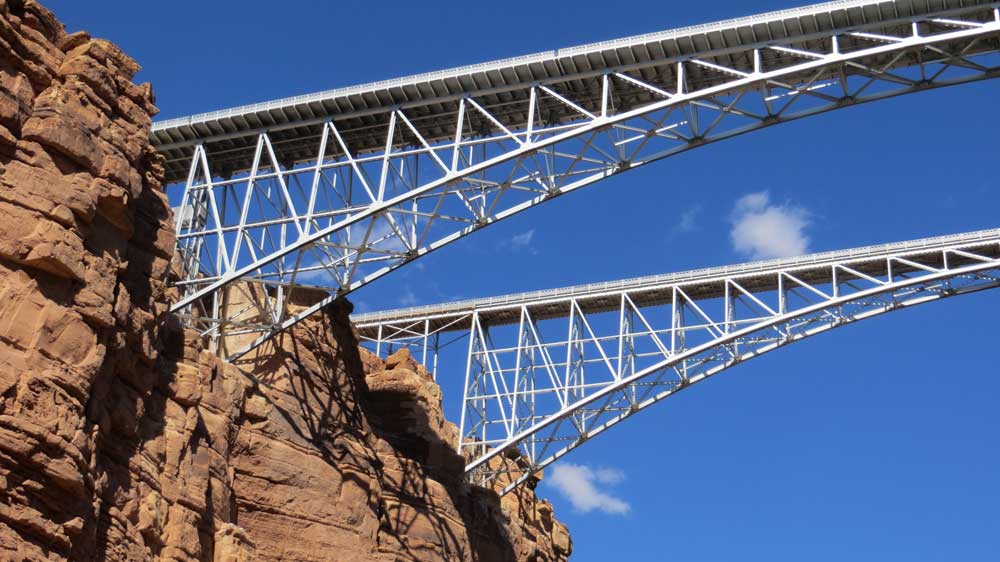 By John Dougherty / ADOT Communications
The surrounding landscape is breathtaking, set beneath the Vermilion Cliffs of far northern Arizona, but the man-made Navajo Bridge is no slouch either. The bridge crosses the Colorado River on US 89A in Marble Canyon. In the photo above, you can see both the original 1929 bridge (farther back) and the new one. The original bridge is now used only for pedestrians.
If you'd like to see what the bridge looked like back in the '20s, check out this blog post.
---
Art of Transportation
We think there is beauty in transportation. It's not all hard hats and pavement. Art of Transportation is a blog series featuring unique photos our team has taken while on the road or on a construction project.