Art of Transportation: Bridge materials follow shapes created by nature
Art of Transportation: Bridge materials follow shapes created by nature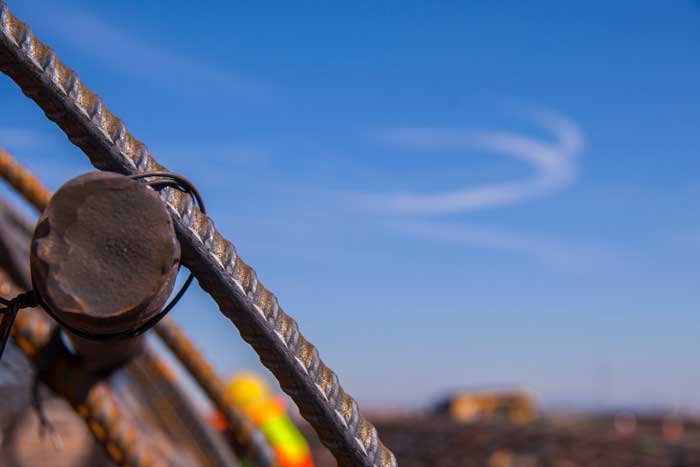 By John Dougherty / ADOT Communications
Cloud swirls across the sky echo the shapes of the rebar cage for a drill shaft found in the foreground of today's Art of Transportation photo. It's all part of the work being done to build a 3,000 foot bridge across the Salt River between Southern and Broadway roads as part of the South Mountain Freeway. The bridge in Laveen is among the first of 40 bridges planned along the freeway.
Visit the South Mountain Freeway traffic alert page for construction updates and find the construction timeline here.
---
Art of Transportation
We think there is beauty in transportation. It's not all hard hats and pavement. Art of Transportation is a blog series featuring unique photos our team has taken while on the road or on a construction project.