Art of Transportation: Casting a web on Ina
Art of Transportation: Casting a web on Ina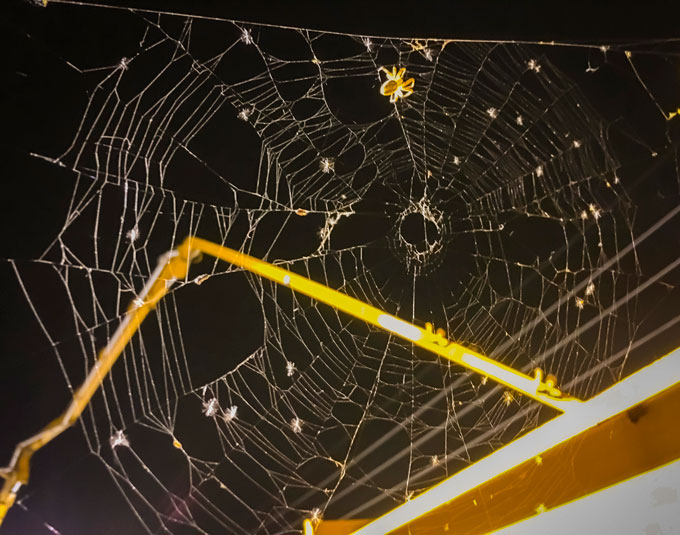 By John Dougherty / ADOT Communications
Just in time for the month that celebrates creepy crawly things, we found a spider web at the Ina Road Interchange project in Marana. In the background, you can see the yellow boom that supplies concrete for the bridge deck.
ADOT is a building modern traffic interchange at Ina Road and Interstate 10 to help traffic flow efficiently through the growing area. Crews have completed more than half of the work on the west side of I-10 and will move to the east side of the freeway in early 2018.
---
Art of Transportation
We think there is beauty in transportation. It's not all hard hats and pavement. Art of Transportation is a blog series featuring unique photos our team has taken while on the road or on a construction project.