Art of Transportation: Construction zone still life
Art of Transportation: Construction zone still life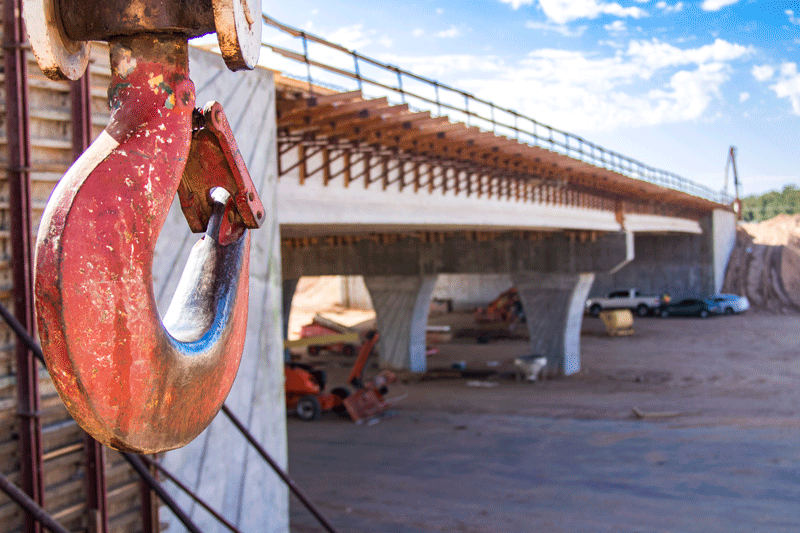 By John Dougherty / ADOT Communications
We are hooked on this close-up of machinery at rest before heading back to work rebuilding the State Route 87 and Interstate 10 interchange near Eloy. In the background is the bridge that will go over the new alignment of I-10. With that project set to be finished later this year, you can bet this hook didn't remain a still-life subject for too long.
---
Art of Transportation
We think there is beauty in transportation. It's not all hard hats and pavement. Art of Transportation is a blog series featuring unique photos our team has taken while on the road or on a construction project.