Art of Transportation: Fall colors in Prescott
Art of Transportation: Fall colors in Prescott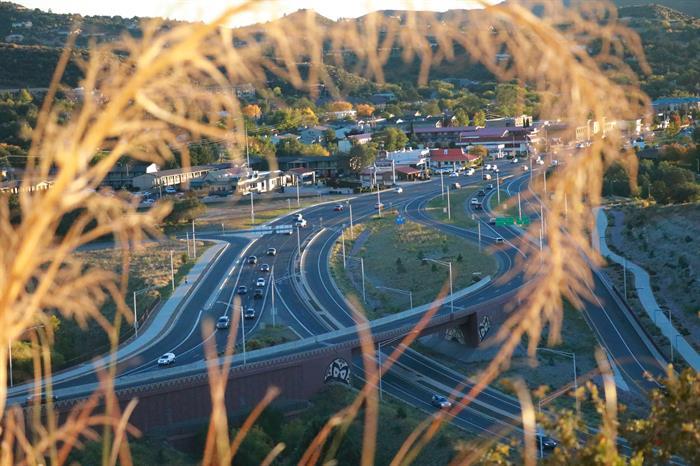 By John Dougherty / ADOT Communications
Fall arrives a little later in Arizona than it does across the rest of the country. In this week's Art of Transportation, you can see a few trees near the State Route 69 and State Route 89 traffic interchange in Prescott beginning to turn orange.
---
Art of Transportation
We think there is beauty in transportation. It's not all hard hats and pavement. Art of Transportation is a blog series featuring unique photos our team has taken while on the road or on a construction project.