Art of Transportation: Giving northern Arizona a California feel
Art of Transportation: Giving northern Arizona a California feel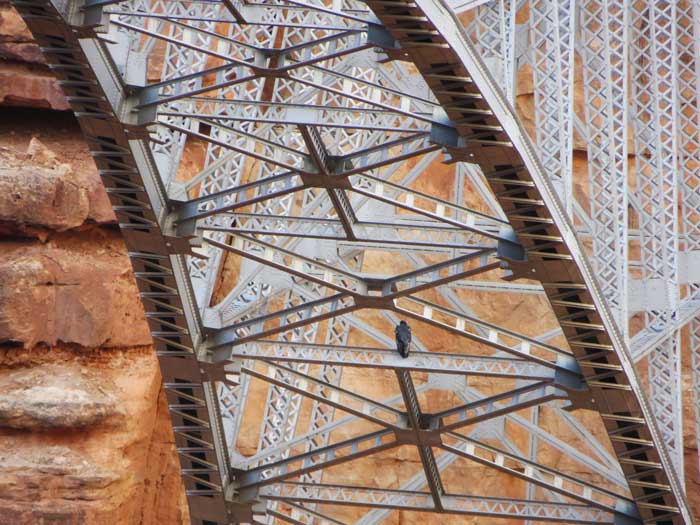 By John Dougherty / ADOT Communications
Arizona has plenty of California transplants, but one in particular attracts a great deal of attention in northern Arizona.
The Art of Transportation features a California condor perched atop the US 89 Navajo Bridge above the Colorado River.
California condors are the largest bird in North America with a wingspan of 9.5 feet! U.S. Fish and Wildlife Services has additional information on California condors.
---

Art of Transportation
We think there is beauty in transportation. It's not all hard hats and pavement. Art of Transportation is a blog series featuring unique photos our team has taken while on the road or on a construction project.