Art of Transportation: Guardrail reflections
Art of Transportation: Guardrail reflections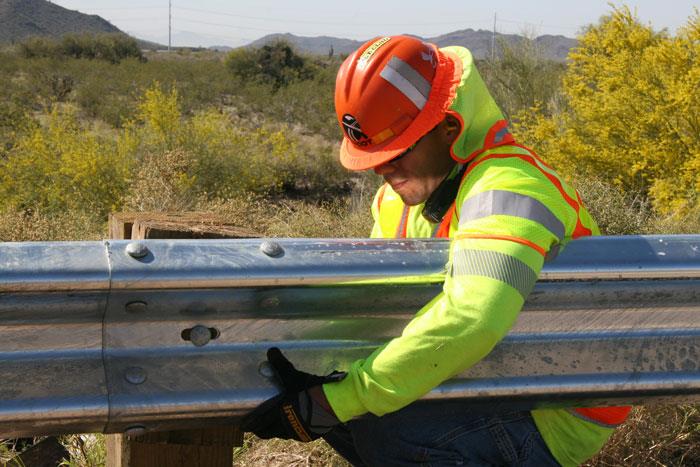 By John Dougherty / ADOT Communications
ADOT workers out in the field aren't showcased very often even though they're literally doing the agency's heavy lifting. In today's Art of Transportation post, the reflection off of a guardrail on State Route 74 illuminates this ADOT worker's face. Workers are constantly repairing guardrails damaged by crashes. Sometimes they even have to replace guardrail burned by wildfires.
---
Art of Transportation
We think there is beauty in transportation. It's not all hard hats and pavement. Art of Transportation is a blog series featuring unique photos our team has taken while on the road or on a construction project.