Art of Transportation: I-10 and Earley Road deck pour
Art of Transportation: I-10 and Earley Road deck pour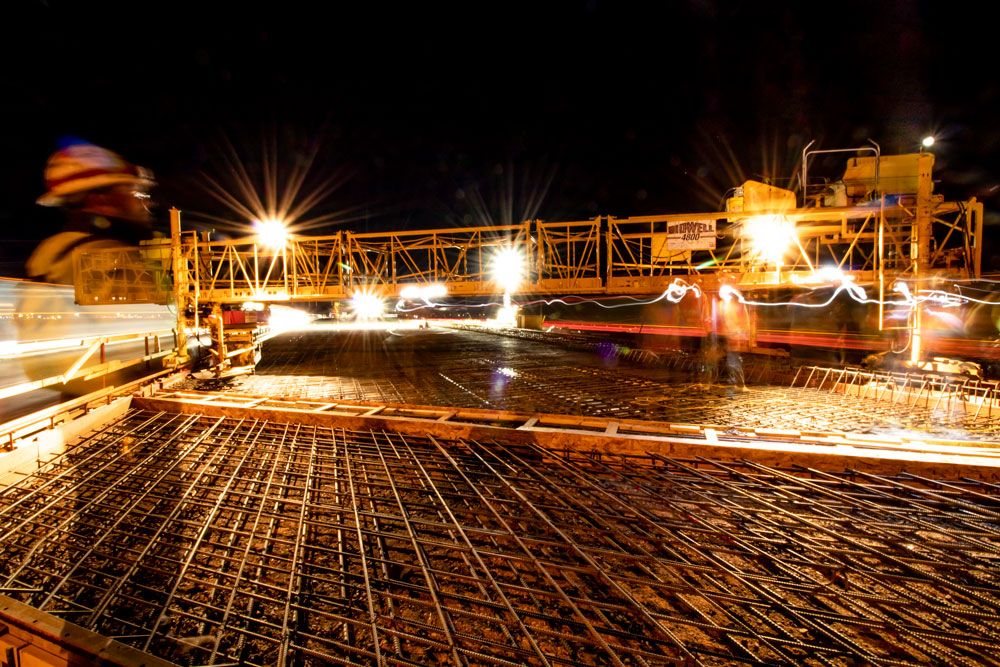 By Kathy Cline / ADOT Communications
Construction is precision and art combined. Laying rebar in the right proportions, then pouring a complete deck on it, takes dedication and attention to detail. All the while, surreal lights illuminate the workspace. This photo was taken several weeks ago by John Dougherty, who takes the photos featured on the "Art of Transportation" blog series. It shows crews preparing to pour the concrete decks of new I-10 bridges over Jimmie Kerr Boulevard in Casa Grande.
This Interstate 10 project is widening the freeway to three lanes from just south of Earley Road to Interstate 8. It's one of two projects in Pinal County adding a third I-10 lane in each direction. When both are finished, I-10 will be three lanes all the way between Casa Grande and Tucson.
---
Art of Transportation
We think there is beauty in transportation. It's not all hard hats and pavement. Art of Transportation is a blog series featuring unique photos our team has taken while on the road or on a construction project.