Art of Transportation: An impressionist view of traffic control devices
Art of Transportation: An impressionist view of traffic control devices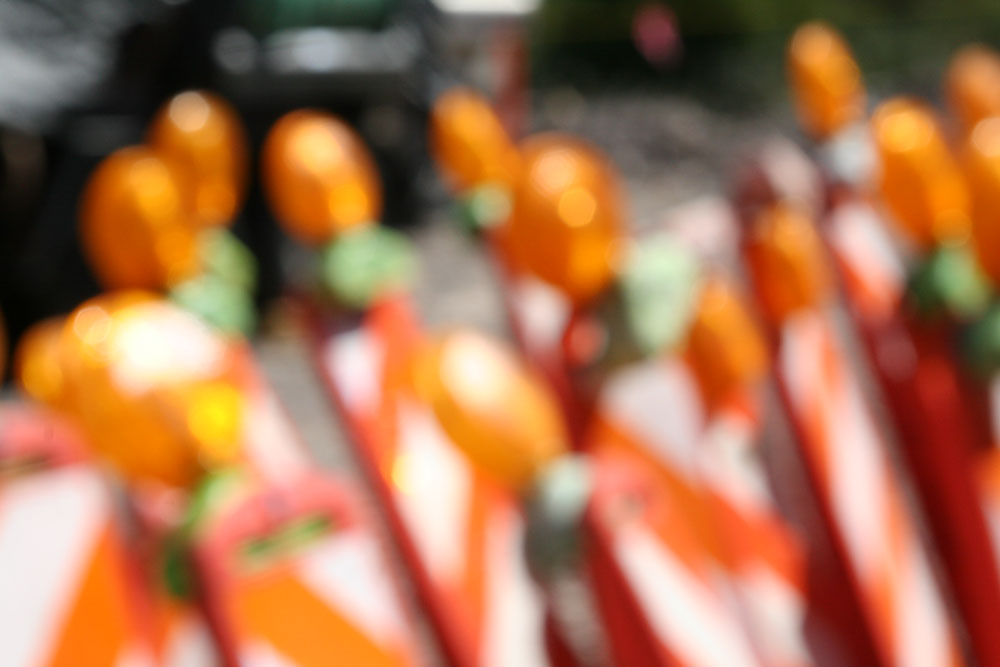 By John Dougherty / ADOT Communications
This photo of ordinary orange barricades looks more like a Monet painting. Monet paintings sell for millions of dollars, but these orange barricades protect something worth equally as much: our first responders and construction crews. The orange and white striped barricades help direct traffic toward open lanes and away from crashes and construction zones.
Besides slowing down when you see these traffic control devices, you can help by making sure you "move over" when driving by a vehicle with flashing lights on the side of the road. This includes tow-truck drivers, emergency personnel, stranded motorists or anyone else in a vehicle on the side of the road. Visit the Move Over website to learn more about this important law.
---
Art of Transportation
We think there is beauty in transportation. It's not all hard hats and pavement. Art of Transportation is a blog series featuring unique photos our team has taken while on the road or on a construction project.