Art of Transportation: Nuts and bolts
Art of Transportation: Nuts and bolts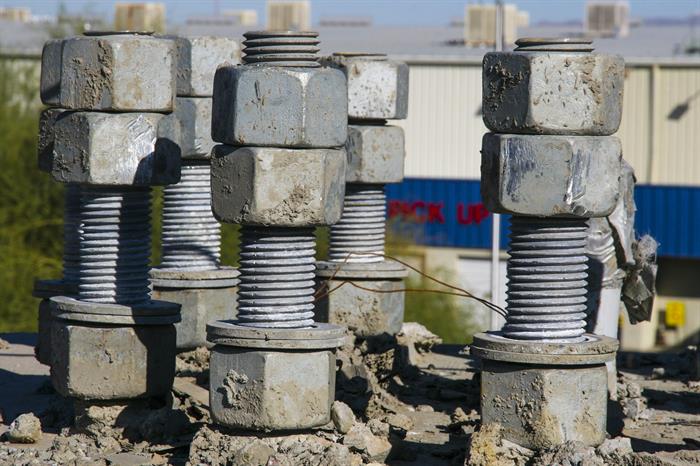 By John Dougherty / ADOT Communications
This close-up of nuts and bolts from the Prince Road project in Tucson makes them look as big as the building in the background! These bolts connect streetlight posts to the concrete base the light sits on.
---

Art of Transportation
We think there is beauty in transportation. It's not all hard hats and pavement. Art of Transportation is a blog series featuring unique photos our team has taken while on the road or on a construction project.