Art of Transportation: Perspective is everything
Art of Transportation: Perspective is everything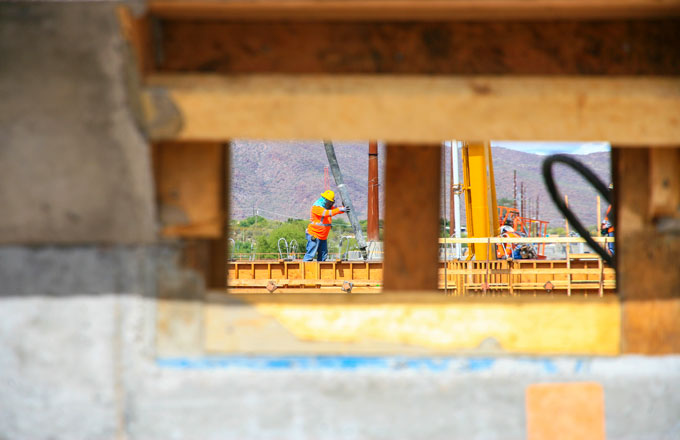 By John Dougherty / ADOT Communications
Today's Art of Transportation photo gives a unique perspective on the crews working on the Ina Road/I-10 interchange in Marana. This construction worker appears larger than life when viewing him through a small square.
The project will elevate Ina Road so it can pass over I-10 and the Union Pacific Railroad tracks. The project will also of widen I-10 to three lanes in each direction and Ina Road to two lanes in each direction from Silverbell Road to Camino de la Cruz.
The new interchange is scheduled to begin taking traffic in 2018. To keep up on progress, you can download the town of Marana's Project Ina app to your smartphone.