AZ's snowy roads are in highly trained hands
AZ's snowy roads are in highly trained hands
By Laurie Merrill / ADOT Communications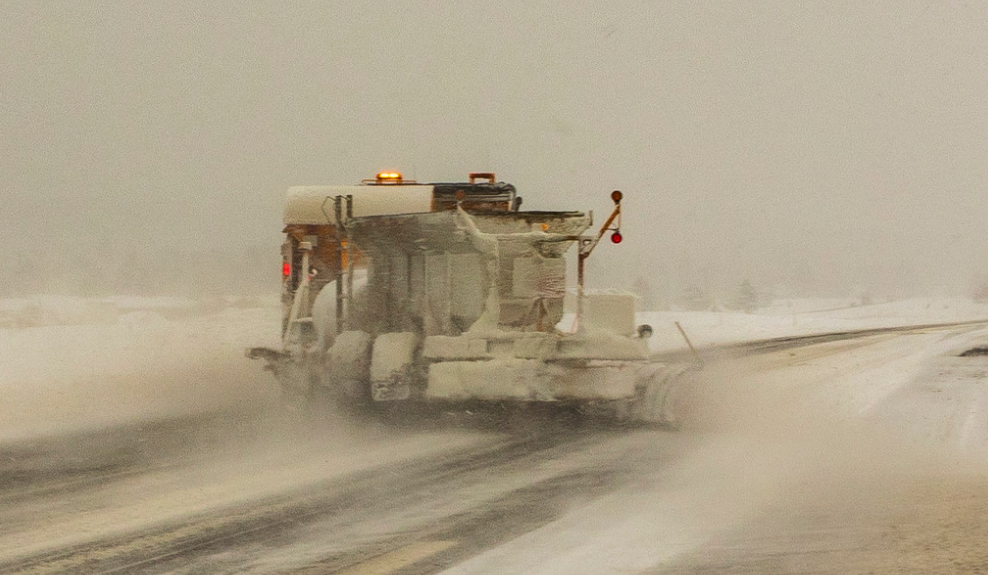 Snowplows and their drivers are the big heroes of Arizona snowstorms.
We got to see that during two storms in January that dumped snow so heavy and deep that multiple highways, including Interstate 17, were closed. Now there's a forecast for more snow this weekend, with the possibility of accumulation in the high country.
But one thing you can rely on is that snowy roads are in the highly trained hands of 400 operators and 200 plows.  
Drivers stand ready to work 12-hour shifts in 45-foot long, 30-ton machines, which costs an average of $320,000.
As technology improves, so does snow removal speed. Check out the cutting edge features new on ADOT's plows:
Cab heaters, so that drivers don't have to idle.
Heated windshields, to stop wipers from freezing.
Backup cameras and a camera laser system, to help guide operators.
Front flex plows that can bend in different configurations.
Also, TowPlows are in use along Interstate 40 between Flagstaff and Williams. They are attached to plows and allow operators to clear two lanes on a single run.
Did you know the fleet also has snowblowers? These machines can clear out deep snow drifts, moving 4,000 to 5,000 tons of snow per hour and casting out 150 feet in white plume.
Additionally, 25 plows are equipped with new cameras that provide images to district offices. You've gotten to see some of these images on social media.
Remember: The safest place on a highway when it's snowing is trailing a safe distance behind a snowplow. Always stay at least four lengths back. Always respect the plow. Don't pass a plow unless it pulls over. If you can't see the plow driver, there's a good chance the driver can't see you.
So what is the best advice for driving in a snowstorm? Don't. It's best to delay travel if at all possible to allow plows to complete their work and avoid hazardous winter driving condtions. If you have to drive, check conditions at AZ511.gov or by using your AZ 511 app. Also check our Know Snow website to make sure you and your vehicle are snowstorm ready. 
ADOT's Twitter account (@ArizonaDOT) and Facebook page (facebook.com/AZDOT) provide real-time information and interaction. And the free ADOT Alerts app available at azdot.gov/ADOTAlerts will send critical information, including alternate routes, should snow and ice close a major highway.