Be prepared: A motto for Boy Scouts and Loop 101 drivers in north Valley
Be prepared: A motto for Boy Scouts and Loop 101 drivers in north Valley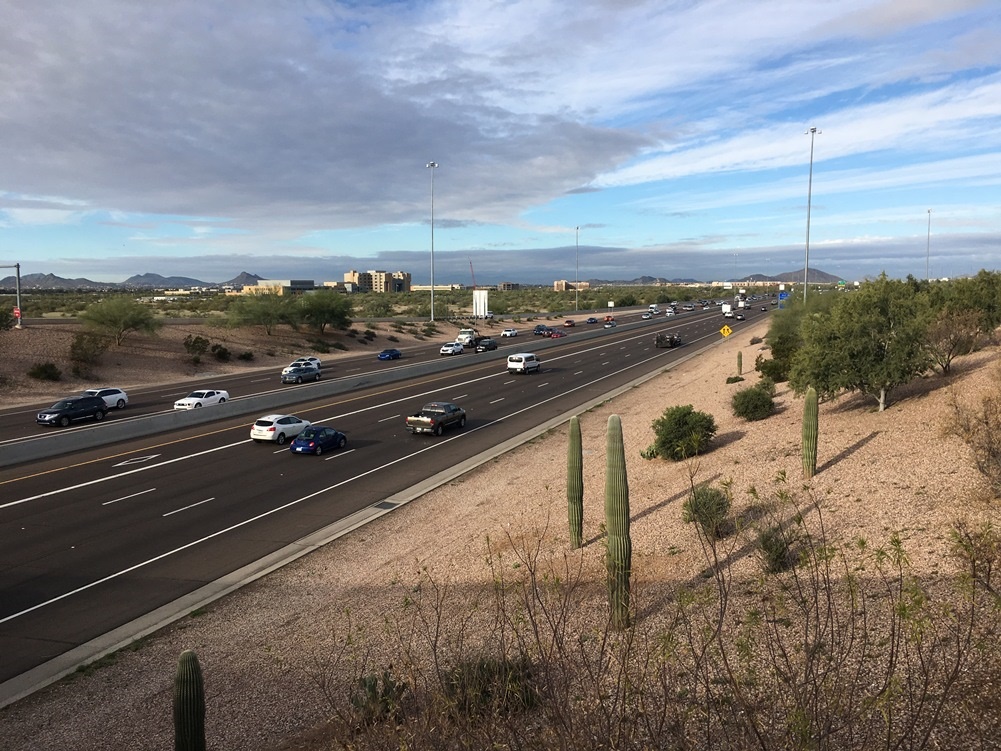 By Doug Nintzel / ADOT Communications
It's never easy getting drivers ready for construction work along a busy Phoenix-area freeway. Heck, some of you reading this might not even know that starting Friday night, Feb. 8, ADOT is embarking on a large makeover of Loop 101 (Pima Freeway) in north Phoenix and Scottsdale.
But even if you are aware, here are some nuggets of knowledge that can help cut down on frustrations while crews are doing the important job of widening Loop 101 by one lane in each direction between Interstate 17 and Pima Road/Princess Drive.
First, stay up to date on the project by subscribing to email advisories. You can do that via the project's web page at azdot.gov/Loop101Improvements (just click on the "Stay up to date" tab).
ADOT's advisories will focus on the schedule for upcoming major restrictions, including weekend closures, as well as primary detour routes for you to consider.
This is a big, $185 million project covering a total distance of 13 miles east of I-17, with work scheduled for completion by early 2021. While new lanes are being added, the work will require several bridges to be widened and on- and off-ramps to be adjusted to fit the freeway's updated configuration.
It is a good idea to plan on allowing extra travel time as the work advances.
Starting with the weekend of Feb. 8-11, when eastbound Loop 101 will be closed between the I-17 interchange and Seventh Street, there will be a series of weekend closures over the next few months requiring a stretch of the freeway, in one direction, to be shut down.
This is also a good time to be thinking about alternate routes. On some weekends, it might be wise to plan on using local streets like Bell Road, Union Hills Drive or Deer Valley Road. Since some of those streets don't travel the entire stretch of the project's limits, another route will make better sense at times. We'll be providing primary detour routes. Our advice: Traveling a little farther from a freeway closure and primary detours can often limit delays.
As for what happens during those weekend closures, crews will be setting up a work zone by placing temporary barrier wall along right shoulders and also shifting lane stripes. While the current number of lanes – three general purpose and one HOV lane – will generally be maintained for rush-hour traffic during the project, it will be a tighter fit along the freeway. That's one reason why a 55 mph speed limit will be in place. Please slow down for your safety and for the safety of your fellow travelers and your neighbors working on this project.
Another tool for tracking major restrictions and alternate routes is ADOT's Weekend Freeway Travel Advisory. If you're not a subscriber yet, we recommend you sign up by visiting azdot.gov and clicking the Subscribe for Updates icon at left. Each Thursday afternoon you'll get a listing and a link to a map of weekend restrictions along Phoenix-area freeways, including the soon-to-be-improved Loop 101 in the north Valley.