Bridge work progresses at Loop 303/Waddell Road
Bridge work progresses at Loop 303/Waddell Road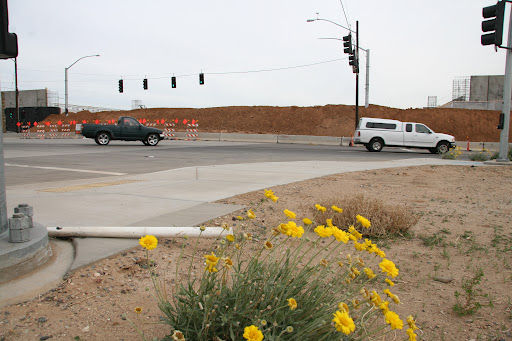 Last week we were asked on Facebook to provide an update on the Loop 303 project – specifically the bridge construction at Waddell Road.
We're happy to oblige! We also are glad to report that the bridge construction is progressing as planned.
Crews are scheduled to pour the southbound stem walls this week and the northbound stem walls in early April. By the way, stem walls are supporting structures that join the foundation with the vertical walls built on the foundation.
With stem walls in place, crews will move onto deck work.
Interestingly, they'll be forming "lost decks," so named because the materials ADOT uses in the formwork will remain inside the bridge structure for the lifespan of the bridge.
Looking ahead, the schedule calls for deck pours in late April and, by May, drivers should see crews excavating the dirt mound that sits out there today.
That dirt mound actually plays a very important role: It's a dirt soffit that is supporting the bridge structure during the construction process until the bridge can support itself.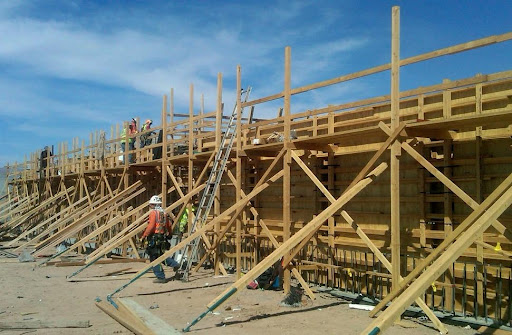 For this project, ADOT is using the dirt-soffit method – which saves both time and money – during bridge construction instead of the false work method that most people are accustomed to seeing.
The dirt-soffit method can be used because the bridges being built do not need to maintain traffic flow during the construction process.
The Waddell Road Bridge should be complete this summer and Waddell Road will re-open. Then, work will move a mile south to Cactus Road and repeat the process during bridge construction there. Fear not local motorists: We will not close Cactus Road until we have fully re-opened Waddell Road!
Stay tuned to the blog for more on the Loop 303 project ... next week we've got a video coming your way that helps explain how crews build a bridge from the ground up!