From the Director: Incident Response Unit is in good company
From the Director: Incident Response Unit is in good company
By John Halikowski / ADOT Director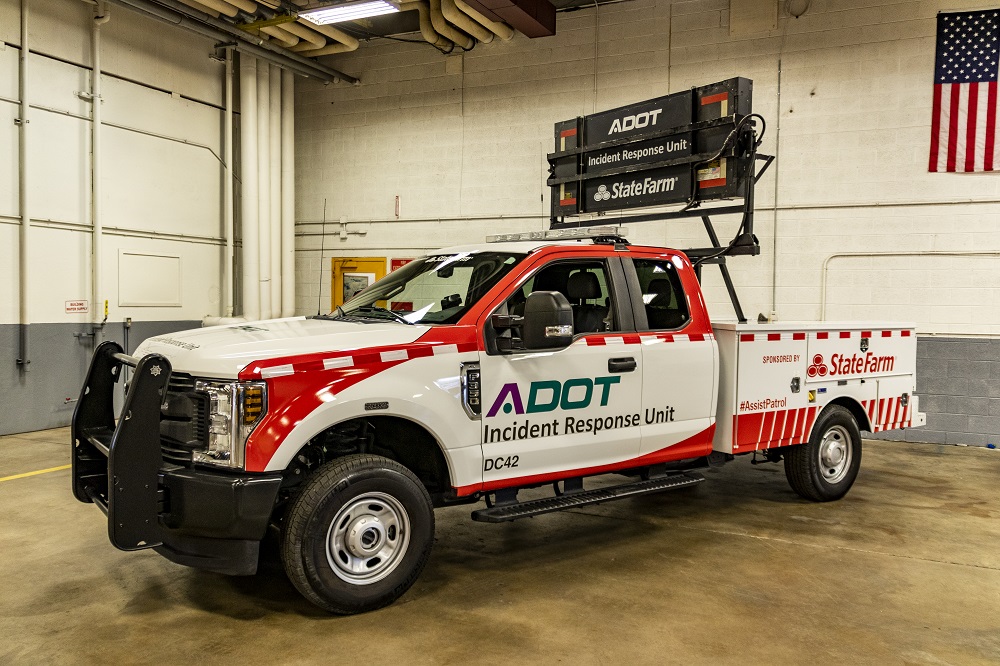 I know you have heard the jingle "Like a good neighbor, State Farm® is there."  That can now be said for the Arizona Department of Transportation Incident Response Unit, or IRU, sponsored by State Farm®. Let me explain.
ADOT operated the Arizona Local Emergency Response Team or ALERT. Our ALERT team was made up of maintenance employees who, on top of their normal duties, were on-call around the clock to respond to emergency incidents on our roadways.  Our ALERT team saw their demand increase, especially in the metro Phoenix area, that we needed to develop a program solely committed to improving incident scene safety and traveler mobility.
Late last fall, we launched the Incident Response Unit for the Metro Phoenix area, a 14-member team dedicated to reducing crashes and congestion on our freeways. So far, they have responded to nearly 4,000 incidents. The IRU team provides traffic control and assistance at crash scenes, and also prevents crashes by removing debris in our roadways. They can push or pull stalled vehicles out of travel lanes; that keeps traffic moving and helps keep drivers safe. The IRU team has come to the aid of stranded motorists, much to their relief and appreciation based on the feedback we have received.
Through the sponsorship from State Farm®, our IRU crews are now more visible and recognizable to drivers on the road. We have new vehicle markings and new highway signs due to the sponsorship. State Farm® has sponsored similar safety service patrols in 20 other states.
Safety is our number No. 1 goal at ADOT. We are counting on our ADOT IRU sponsored by State Farm® to help decrease incident clearance times, reduce the number of fatal crashes on our roads, and bring down the number of secondary crashes. It's our True North – Safely Home!