From the Director: Interstate 11 comment period is now
From the Director: Interstate 11 comment period is now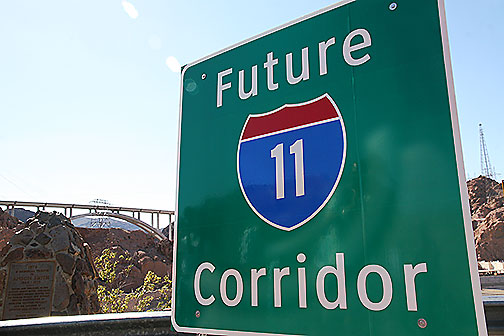 By John Halikowski / ADOT Director
We need your help. ADOT is moving forward on an environmental study as part of the planning process for the proposed Interstate 11 corridor stretching from Nogales to Wickenburg. I-11 is much more than a highway. We envision it as a multimodal corridor connecting Arizona with regional and international markets. The progress on the Interstate 11 study shows ADOT's commitment to establish a key border-to-border corridor and a trade route to Mexico that will continue our state's efforts to boost commerce, job growth, and economic development. We have the support of partner agencies throughout the study corridor who realize the benefits that I-11 can bring in terms of competitiveness, regional and global connections, and business opportunities through this new freight and travel route.
The environmental study is a formal process, following the requirements of the National Environmental Policy Act (NEPA). At the conclusion of the study, we will have prepared a Tier 1 Environmental Impact Statement to select an I-11 corridor alternative between Nogales and Wickenburg.
As part of our public scoping process, ADOT has opened a 45-day comment period allowing our citizens to provide input on the 1-11 study area. It's an opportunity to ask questions and share comments. Six public meetings are scheduled in the month of June. For locations and more information on the I-11 study, please visit i11study.com/Arizona.
---

This post originally appeared on ADOT Director John Halikowski's
LinkedIn page. He has led the agency since 2009.