From the Director: The Long and Winding Road
From the Director: The Long and Winding Road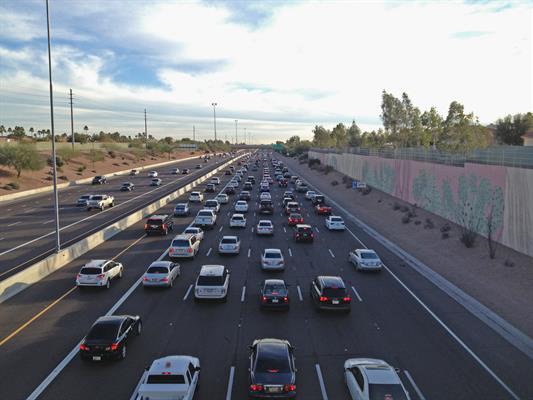 By John Halikowski / ADOT Director
Sounds like a Beatles tune? In the transportation planning world, there is something called a long-range transportation plan and it outlines strategies for meeting the transportation needs of a region for a set period of time. For the Arizona Department of Transportation, we have published a draft of our long-range transportation plan for the next 25 years that outlines our state's highway and bridge needs, and now we await final comments from you, our customers.
ADOT has undertaken two years of research and analysis, and conducted stakeholder outreach and gathered extensive public comments throughout the state in drafting our long-range transportation plan. We are required to update our long-range plan every five years. We look at available funding from state and federal resources, and project what we believe are the long-term strategies needed in meeting the transportation needs of the state. Based on the stakeholder outreach and available resources, ADOT's long-range transportation plan will focus on preservation, safety and modernization projects, especially in greater Arizona.
You can find a copy of our long-range transportation plan at azdot.gov/WhatMovesYouArizona. Public comment runs through Dec. 21. We value the input we receive from our customers and encourage you to act by the deadline.
A long-range transportation plan is like a long and winding road. It is a process that takes time and takes you from one corner of the state to another. Eventually the plan leads to a long-term strategy of meeting the transportation needs of the citizens of Arizona.
---

This post originally appeared on ADOT Director John Halikowski's
LinkedIn page. He has led the agency since 2009.