From the Director: Make better choices when driving
From the Director: Make better choices when driving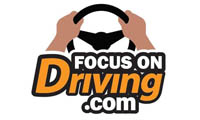 By John Halikowski / ADOT Director
What do Disney and driving have in common?
To many people it's a short list that includes the Autopia ride at Disneyland and the "Cars" movie franchise that spawned Cars Land at Disney California Adventure Park.
Those are solid answers. How many of us – or our children – received our first "driver license" at Autopia? Or waited an hour-plus in line to experience the thrill of Radiator Springs Racers?
There's another connection.
Earlier this month I came across a couple driver education films released by Disney in 1965. Featuring Goofy, both films, titled "Freeway Phobia" and "Goofy's Freeway Troubles," explored how drivers can safely secure loads, the dangers of speeding and tailgating, and safe-driving techniques.
While watching the films – you can view them at archive.org – what struck me is that today, more than 50 years after these films were made, drivers are making many of the same poor decisions that make roads less safe for all of us.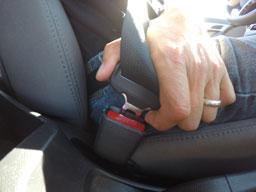 At ADOT, we're working to change that. This week, we launched FocusOnDriving.com, a collection of safe-driving resources aimed to make motorists more informed about how to make Arizona's roads safer. Topics range from driving in dust storms to Arizona's "Move Over" law to avoiding wrong-way drivers.
Some of the content on the site is familiar – you've probably seen or heard some of the PSAs on television or radio, or on our social media channels – and we'll continue to add content to the site as more is created.
National crash statistics show that more than 90 percent of crashes are caused by driver behavior. Our hope is that FocusOnDriving.com will help drivers become more informed, leading them to making better decisions behind the wheel. Because for Arizona's roads to become safer for all of us, real change must begin in the driver's seat.
---

This post originally appeared on ADOT Director John Halikowski's 
LinkedIn page. He has led the agency since 2009.