From the Director: Make your air travel less complicated … Get a Travel ID
From the Director: Make your air travel less complicated … Get a Travel ID
By John Halikowski / ADOT Director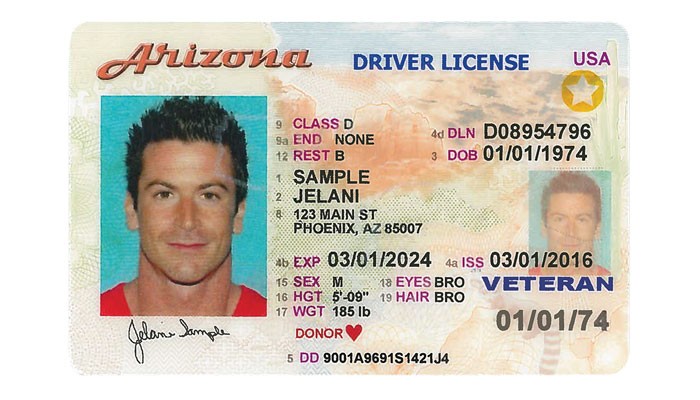 It's no secret that traveling by airplane gets a little more complicated as time goes by. I have just enough life experience to recall the days when you could walk onto an airliner with minimal hassle.
Those days, sad to say, are long gone. But ironically, air travel has never been more popular, and dare I say, safer.
Part of that is attributable to the added security measures taken over the past few years, and one of the newest protocols is fast approaching. All Arizonans should take notice.
On Oct. 1, 2020, new Federal TSA identification regulations will go into effect at every passenger airport in the United States. That means if you don't have a federally-compliant ID, you won't get on your flight.
The Arizona Department of Transportation Motor Vehicle Division has a convenient and simple solution: the Travel ID.
Getting the Travel ID is probably the most common-sense answer to making sure you can board a plane, whether it's a long-planned vacation or last-minute emergency trip.
You can get one by making at appointment at any MVD office through www.servicearizona.com. You can also simply walk into any location and we'll be happy to serve you, but appointments are preferred.
Before you plan that visit, go to www.AZTravelID.com and get started on the application process. It will help you to be sure you have everything you need to get the Travel ID.
For example, you'll need one form of proof of ID, such as a birth certificate or valid Passport. You'll also need to bring in something with your Social Security number. Finally, two pieces of documentation proving Arizona residency are needed. This can be a utility bill, rental statement, even a piece of unwanted mail. The only requirement is that it has your residential address and your name. P.O. Box addresses can't be accepted.
The traveling experience is more complex than in the past, but the ADOT MVD is doing all it can to help simplify meeting this federal mandate and to get Arizona out of line and safely on the road.