From the Director: Voting open for ADOT Safety Message Contest
From the Director: Voting open for ADOT Safety Message Contest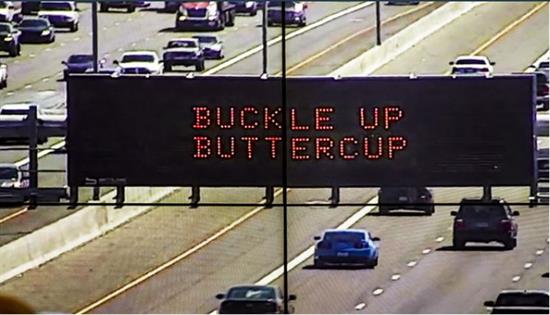 By John Halikowski / ADOT Director
There's a lot that I like about ADOT's Safety Message Contest.
I like seeing the tremendous public engagement with traffic safety. An incredible 3,200 entries were submitted this time and you can vote for your favorite at azdot.gov/SignContest until May 20.
I like seeing the clever and creative messages conjured up by Arizonans. Some of you, my goodness, must have careers as comedy writers, and many of you are fans of "Game of Thrones" and "Avengers."
One of the most interesting things, though, is reading the messages and comments and finding out what really matters to people when it comes to transportation safety. Many of you are fed up with speeders, distracted or drunk drivers, and want to see more courtesy on the roads.
Here's a sampling of comments left by contestants:
Gerline wrote, "I am a bus driver and each time I use the turn signal because I need to change lanes, people behind me are speeding up to pass me as if my blinker would be an invitation to pass!"
Yvonne wrote, "Way too many people consider the posted speed limits a suggestion rather than the rule."
Anthony wrote, "I have noticed that a great number of drivers do not use signals when changing lanes. This easily causes accidents."
Joel wrote, "I had a friend in junior high that was killed by a drunk driver and it has stuck with me to this day."
Melissa wrote, "I want people to have more attention to using their seatbelts and stay off their phones so they can be aware of their surroundings while driving. Anything can happen."
There are hundreds more comments like these, each one recalling a personal experience, citing an observation or cleverly referencing a movie, concert or TV show. These are reminders that the best way to make safer the roads we all travel on is that we have to change our own driving habits and encourage those around us to change theirs.
---

This post originally appeared on ADOT Director John Halikowski's
LinkedIn page. He has led the agency since 2009.