Driving Safety Home: Safe work zones for all
Driving Safety Home: Safe work zones for all
Dallas Hammit / ADOT State Engineer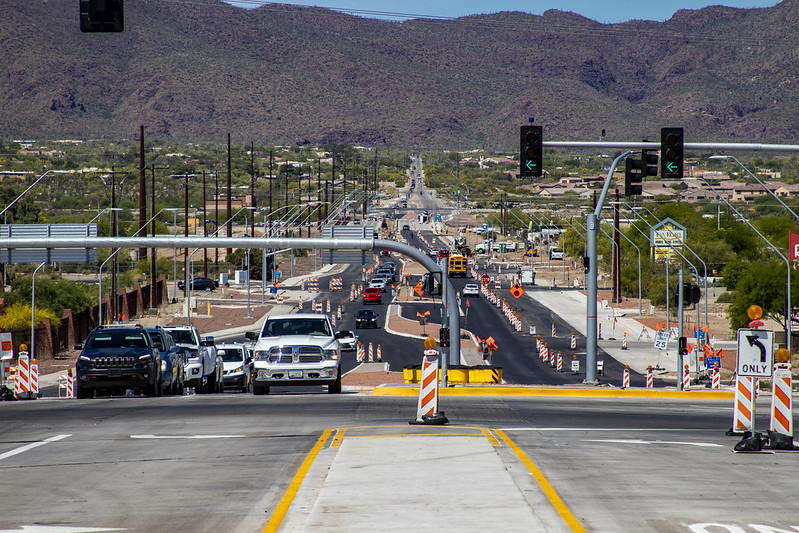 Work Zone Awareness Week 2020 is April 20-24, and I don't know about you, but this year I think it holds even more meaning for us as an agency.
Don't get me wrong – with more than 1,000 employees who work in maintenance and construction projects on highways throughout the state, work-zone safety is ALWAYS one of the most important issues we deal with at ADOT. However, the recent tragic loss of our ADOT colleague, Frank Dorizio, underscores for all of us just how crucial it is for drivers to be aware in the work zone.
We want everyone to get home safely at the end of the work day. Sadly, that doesn't always happen.
With that in mind, I encourage you to talk with your family and friends about work zone safety. Explain to them that there's just no excuse for driving recklessly.
While you're at it, take time to examine your own driving behaviors and make the commitment to staying safe in the work zone – slow down, always obey signs and flaggers, and prepare for lane restrictions.
For more information, please check out the work zone safety section on our ADOT website and remember these tips when driving in work zones:
Expect the unexpected. Normal speed limits may be reduced, traffic lanes may be restricted and people may be working on or near the road.
Slow down! Speeding is one of the major causes of work zone crashes.
Keep a safe distance. The most common type of accident in a work zone is a rear-end collision. Maintain two car lengths between you and the car in front of you as well as road crews and their equipment.
Pay attention. The warning signs are there to help you move safely through the work zone. Observe the posted signs.
Obey road crew flaggers. The flagger knows what is best for moving traffic safely in the work zone. A flagger has the same authority as a regulatory sign. You can be cited for disobeying a flagger's directions.
Stay alert and minimize distractions. Dedicate your full attention to the roadway and avoid changing radio stations or using cellphones while driving in a work zone.
Keep up with traffic flow. Motorists can help maintain traffic flow and posted speeds by merging as directed by signage.
Be patient and stay calm. Remember, crews are working to improve the road and your commute.