Food at rest areas helping commercial drivers keep on truckin'
Food at rest areas helping commercial drivers keep on truckin'
By Ryan Harding / ADOT Communications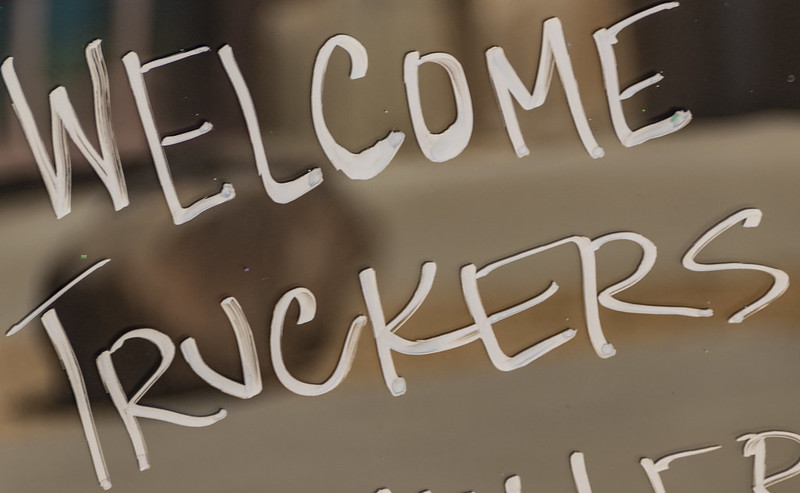 For the time being, you'll be able to find fine cuisine such as loaded nachos, various types of burgers, french fries, salads, burritos and deep fried something or other at popular rest areas around the state. That's right! The food trucks have moved in thanks to an executive order signed by Governor Ducey earlier this month. 
The executive order was written to support the trucking industry as commercial vehicle drivers are working long hours to make sure grocery stores are stocked and medical facilities are properly supplied as we work through COVID-19 as a community.
Truck drivers drive long distances for much of the day. Having a hot meal at a rest area can help to keep them refreshed and alert as they make their crucial deliveries. So, for the next few weeks, food trucks will be there to serve them. 
But, if you're not a truck driver and you find yourself at a rest area with food trucks, don't be shy about patronizing the business!
Check out the Flickr gallery at right showing people visiting the food trucks at Sunset Point Rest Area during the first weekend they were permitted to be there. 
Rest areas hosting food trucks are Ehrenberg, Sacaton and Burnt Wells on I-10; Haviland, Meteor Crater and Parks on I-40; and Sunset Point and Christensen on I-17.
In addition to permitting food trucks at rest areas to serve truck drivers, ADOT has also temporarily reopened the Parks and Christensen rest areas in northern Arizona to provide more truck parking. Governor Ducey and ADOT also raised the weight limit for commercial trucks carrying goods and supplies to aid the COVID-19 relief efforts to 90,000 pound gross without needing an overweight permit. This helps to get those needed supplies where they need to go more efficiently.