Friday Five: Get to know the 'hero of the day'
Friday Five: Get to know the 'hero of the day'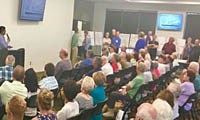 By David Woodfill / ADOT Communications
This week was a blast in more ways than one, and we're recapping it all in this #FridayFive. You can see what else others are sharing by following the hashtag #FridayFive on social media:
1. The ADOT Blog told you the story behind a very popular social media post showing South Mountain Freeway workers rushing to hose down a car that caught fire on I-10 and get the driver and her child out of the vehicle and to safety.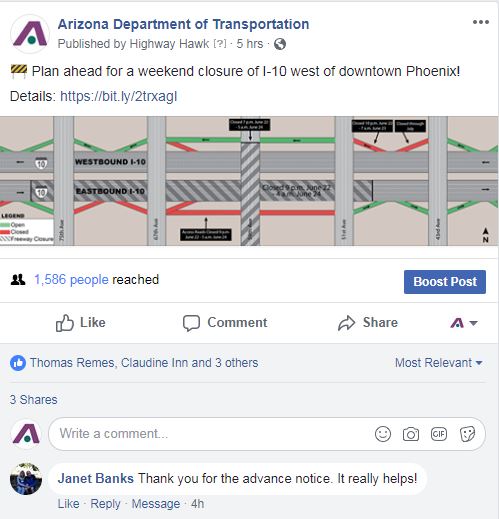 A quick-thinking Traffic Operations Center employee took a few screen grabs, posted them on social media and nearly broke the internet. The reaction from our followers was overwhelming. You heaped praise on the work crews like "Some heroes don't wear capes" and "Hero of the day!"
"I felt like I was a superstar, but I was doing my job," said Chris Krozel, one of the workers with Connect 202 Partners, the South Mountain Freeway developer. "It does feel good to help someone in need."
2. Don't forget that Interstate 10 (Papago Freeway) will be closed this weekend between 75th and 51st avenues due to construction of the Loop 202 South Mountain Freeway.
Eastbound I-10 is scheduled to be closed from 9 p.m. Friday, June 22, to 4 a.m. Sunday, June 24.
Eastbound traffic can exit at 75th Avenue and detour to McDowell Road or Van Buren Street before re-entering the freeway at 51st Avenue. Remember that heavy delays are anticipated. Keep your sanity by taking an alternate route such as the Loop 101 (Agua Fria Freeway) west of Interstate 17.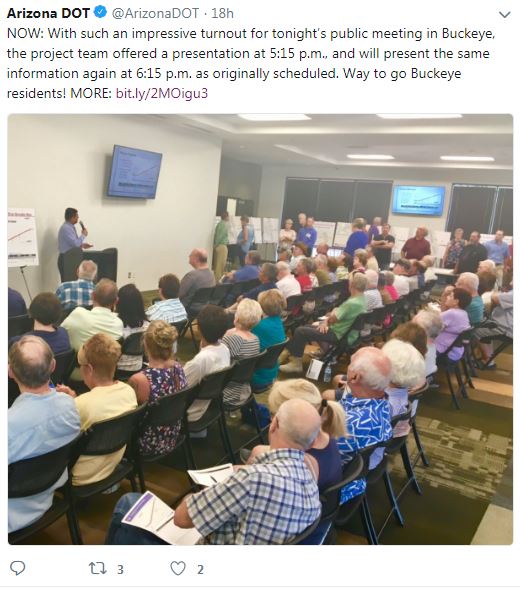 3. What a great turnout we had for a public meeting on planned I-10 improvements in Buckeye!
You packed the house at a public meeting Thursday night – so much so that the project team decided to do an extra presentation to accommodate everyone.
We at ADOT thank you for getting involved. Your thoughts and opinions are critical as we work toward improvements like this.
As part of the Maricopa Association of Governments' Regional Transportation Plan approved by Maricopa County voters in 2004, the I-10 improvement project between Verrado Way and SR 85 is scheduled for construction starting in 2020.
4. Workers had a blast removing rock outcroppings above State Route 88, as we shared in an ADOT Blog video post this week.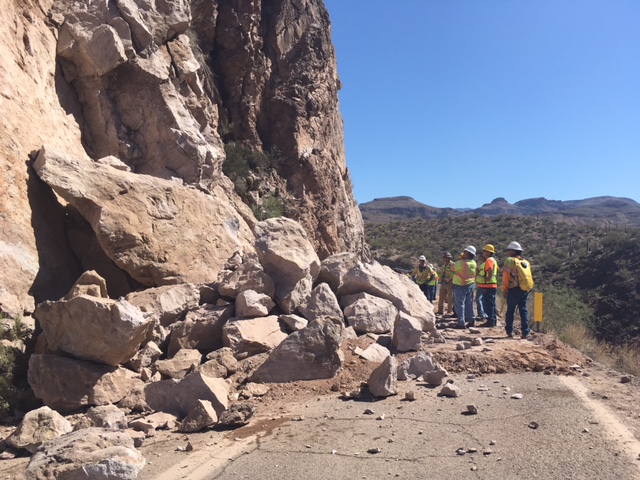 The work was part of an improvement project on SR 88 between Apache Junction to east of Tortilla Flat. Crews are resurfacing the road, paving pullouts, installing new signage, replacing guardrails and adjusting some of the road's curves among other things.
This work is scheduled to be complete later this summer.
5. And finally, Russell Haughey was the first to nail this week's Where in AZ?? photo challenge. The picture simply showed a bridge over a body of water.
Russell got it right out of the gate.
(SPOILER ALERT: If you still want to take a guess on the location, read no further.)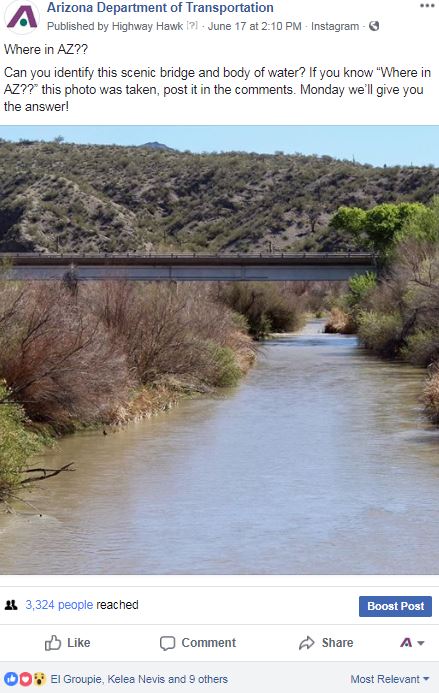 The picture is the State Route 77 bridge over the Gila River at Winkelman. It was taken from a pedestrian bridge that dates back to 1916.
Congratulations to Russell and all the other eagle-eyed participants who got this right.
We post Where in AZ?? each Sunday on our Facebook page.