Friday Five: It's about dust storms, fireworks and wrong-way driver detection
Friday Five: It's about dust storms, fireworks and wrong-way driver detection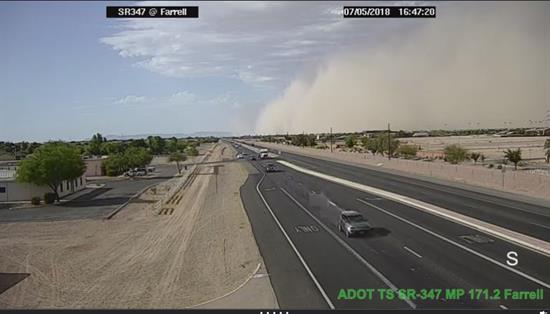 By David Woodfill / ADOT Communications
It was a week with Fourth of July fireworks, dust storms, a notable wrong-way detection and more. We're recapping it all for you in this week's #FridayFive. You can see what else others are sharing by following the hashtag on social media:
1. The week started with an early bang when Anthem dazzled residents with a fireworks display a day before the Fourth of July. We captured a few pics from our traffic cameras, and what a show it was!
Not to be outdone, other Valley cities followed with their own amazing displays the following night, including Tempe, Phoenix, Avondale and Glendale.
As always, we tied in a couple of safety messages on our electronic freeway signs for the holiday, including "Enjoy your independence? Drive sober."
Happy birthday, America!
2. Early Thursday, ADOT's wrong-way detection and warning system on Interstate 17 in Phoenix detected the first wrong-way driver in the freeway travel lanes.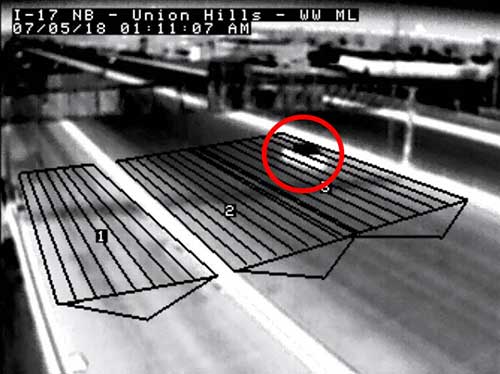 The system alerted the Traffic Operations Center that a wrong-way vehicle was heading southbound in the northbound lanes of I-17 at Union Hills Road.
ADOT and the Department of Public Safety tracked the vehicle on the freeway cameras and relayed its whereabouts to state troopers who found the driver and took him into custody on suspicion of DUI.
Thankfully, no crash resulted from the incident. The wrong-way system went into operation in January.
MORE: https://bit.ly/2KCfKtp
3. Mother Nature hit hard on Thursday, pounding parts of Arizona with high winds and blowing dust that forced the closure of three highways including Interstate 10.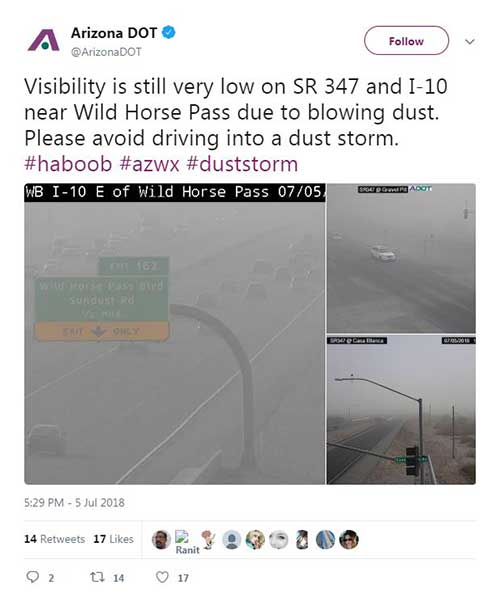 The dust started kicking up south of the Valley at about 4 p.m. and slowly worked its way north. The skies had mostly cleared up by about 7 p.m. but lingered in some areas. including over State Route 347 in Maricopa.
The day's events were a great reminder for folks to review our safety tips in preparation for a possibly busy dust-storm season:
Check for nearby traffic.
Slow down.
Exit the roadway completely.
Turn off your lights.
Stay off your brake.
Use your emergency brake.
Remain buckled and wait out the storm.
More information can be found at our website PullAsideStayAlive.org. Take the time to watch the short instructional video with your family so they're prepared before they encounter a dust storm.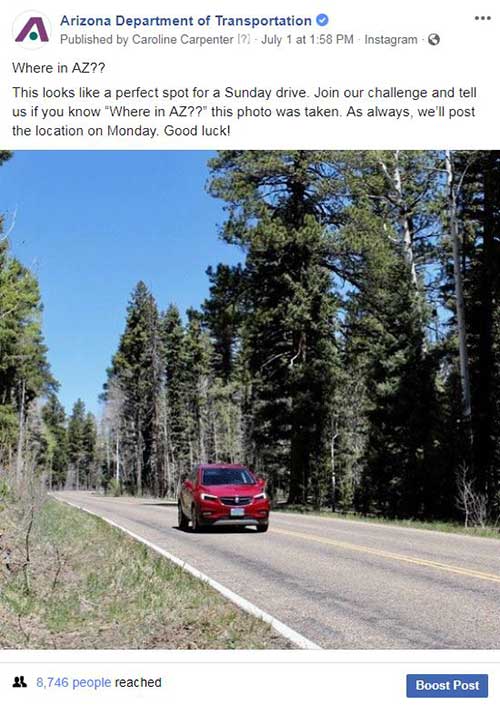 4. The winner of this week's Where in AZ?? was sort of a draw on Facebook. (Warning: Spoiler ahead. It's still not too late to head over to our Facebook page at facebook.com/AZDOT and take your best guess!)
Larry Thornton guessed first that it was in the North Rim, which while correct, wasn't as specific as Heath Beard who guessed SR 67 in the North Rim.
We're going to call this one a tie and congratulate both Larry and Heath for their crazy sharp eyes and photographic memories.
How people can identify a road among a bunch of trees or cactus is an ability I've never had – much like being able to decipher those Magic Eye posters at the mall!
5. Finally, we at ADOT have been working to keep you up to speed on the latest developments on the Loop 303 extension.
We recently hosted an open house, but it's not to late to have your say. We're asking everyone with an interest to share their thoughts on our website.
Construction could begin as early as 2020 if the preferred alternative route is formally approved.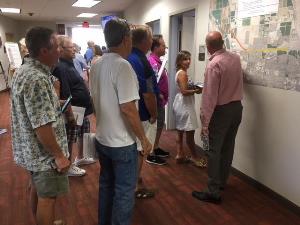 MORE: Loop 303 Extension