Getting all green lights? Thank a traffic engineer
Getting all green lights? Thank a traffic engineer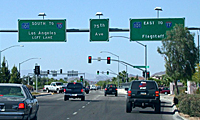 EDITOR'S NOTE: During National Engineers Week, which calls attention to the importance of engineering and career opportunities in engineering, blog posts are featuring different aspects of engineering at ADOT.
By Tom Herrmann / ADOT Communications
Ever played Sim City? The game that has been amusing millions since 1989 lets you design a city from the buildings to the utilities to the roads. Perhaps the greatest challenge: keeping traffic flowing smoothly so workers and customers can get in and out of the city to keep the economy going.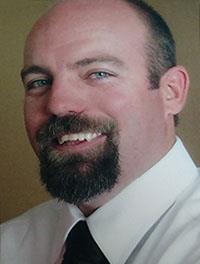 What you really need to succeed – in Sim City or in a real community like Pima County – is someone like James Gomes, traffic engineer for the Arizona Department of Transportation's South Central District, based in Tucson.
One of the roles of a traffic engineer is keeping traffic moving as smoothly as possible in every direction. It's not enough to keep traffic moving along Oracle Road (State Route 77, shown above) north of the Rillito River; he has to avoid changes that would hinder traffic flow on the east-west streets that cross Oracle. Another consideration: Traffic patterns are different during the morning rush than they are in the evening.
Traffic engineers can't control everything, including new construction that affects traffic volumes. Whatever they do needs to be coordinated with other jurisdictions, such as the city of Tucson, Pima County and the Pima Association of Governments.
So how do traffic engineers in each of ADOT's seven districts accomplish all of that?
"There is a long-standing process used to develop traffic signal timing plans and keep traffic moving," Gomes said. "Typically we study the corridor, collect and analyze traffic counts, and then we develop timing plans using traffic software to simulate traffic flows based on the traffic volumes, speeds and signal spacing."
On major streets like Oracle, the challenge of those green lights is even greater.
"There is a huge balancing act that is performed during signal synchronization. We could very well synchronize Oracle Road to get the most motorists through the corridor. But if we shift too much green time to the main thoroughfare, then the side streets would suffer a great deal of delay and drivers wouldn't be happy about that."
That's just one part of the job. Traffic engineers manage street lighting and informational signs, determine the need for turn lanes and signals, conduct speed studies, analyze traffic impacts from new development and participate in planning future projects.
The future: greater technology. New networked signal cabinets along Oracle allow drivers to navigate 7 miles with just three stops for traffic signals. Given all the challenges involved in that, it's a good result.