Give 'em a brake in the work zone
Give 'em a brake in the work zone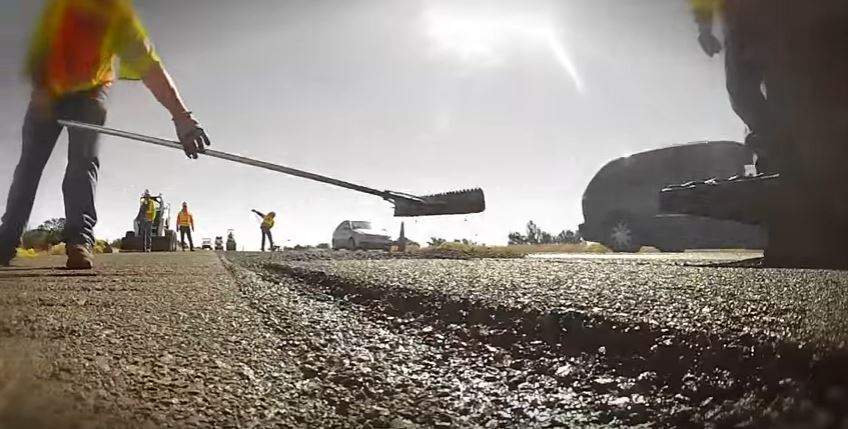 By Caroline Carpenter / ADOT Communications
You hold the keys to safety in construction zones. How you drive may prevent a death – maybe even your own. Safely navigating a work zone helps protect everyone, including ADOT workers.
In 2014, drivers and passengers accounted for 82 percent of work zone fatalities across the country, according to the Federal Highway Administration. Early data shows there were seven fatal collisions and 27 serious-injury crashes last year in Arizona work zones.
With National Work Zone Awareness Week at hand, you'll see ADOT's overhead message boards light up with a reminder to slow down in work zones. On the ADOT Facebook page we'll be sharing videos of ADOT employees across the state explaining why work zone safety matters to them.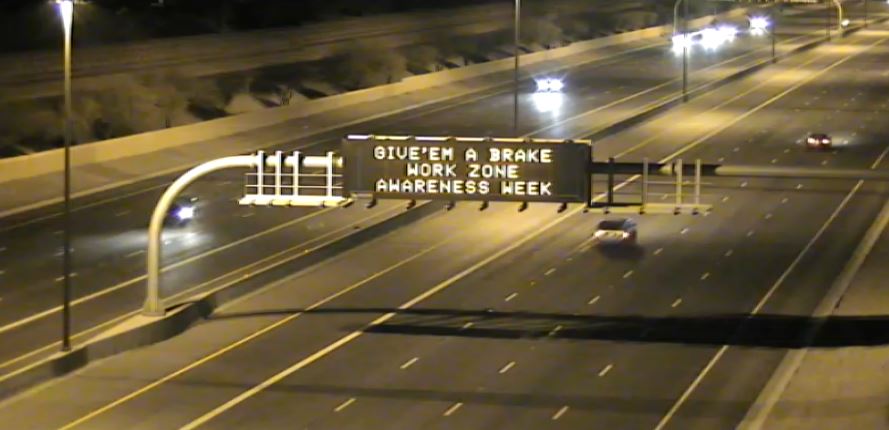 The following tips may save your life or the life of your passenger:
Pay attention: Observe and obey posted warning signs, as well as flaggers. You can be cited for disobeying a flagger's directions.
Expect the unexpected: Speed limits might be lowered, travel lanes could be narrowed or eliminated and people may be working near your travel lane.
Slow down: Speeding is one of the leading causes of work zone crashes.
Merge safely: Do it early and carefully or as directed by signage instead of barging into a line of vehicles at the last moment.
Don't tailgate: The most common crash in a work zone is the rear-end collision. Don't follow too closely and, again, slow down.