Headed to Havasu? Plan extra travel time on SR 95
Headed to Havasu? Plan extra travel time on SR 95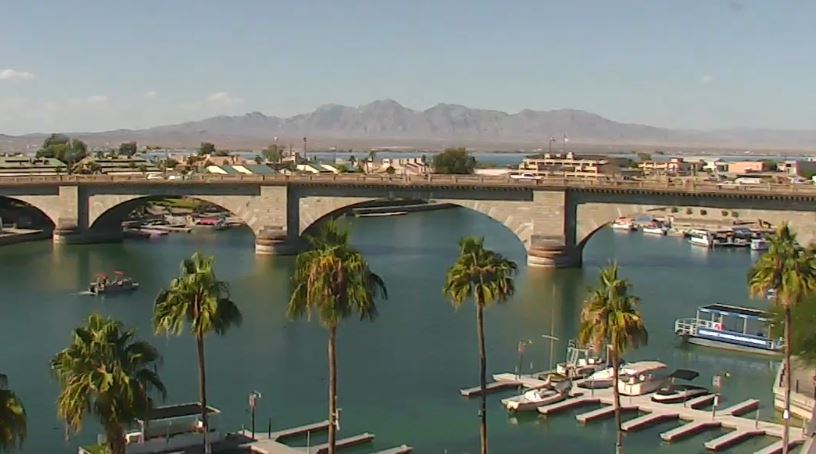 By Caroline Carpenter / ADOT Communications
If you're headed to the Colorado River for a day of boating, spending some time in Lake Havasu City or heading on to Bullhead City and Laughlin, plan for extra travel time on State Route 95 early next week.
Crews will be working on pavement preservation on a 14-mile section of SR 95 south of Lake Havasu City. Drivers may see delays of up to 30 minutes while traffic is guided through the construction zone with a pilot car.
Work is scheduled from 6:30 a.m. and 7 p.m. Monday, Nov. 6, and Tuesday, Nov. 7, beginning at milepost 162 (Bill Williams Bridge) through milepost 176 (Sara Park).
When driving through a construction zone, be patient, slow down and look out for construction crews and equipment.
Note from the Editor: Photo above is courtesy of the Lake Havasu City Convention and Visitors Bureau webcam.