Helping small and disadvantaged business enterprises
Helping small and disadvantaged business enterprises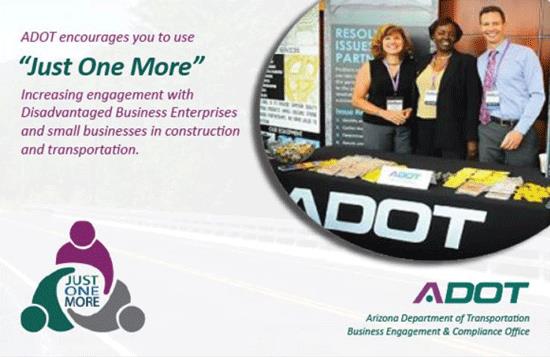 By David Rookhuyzen / ADOT Communications
Part of making transportation personal is ensuring as many people as possible are able to drive, volunteer to clean or even help build state highways. That last part falls on the shoulders of our Business Engagement and Compliance Office, or BECO for short.
BECO's mission is ensuring that small, minority-owned and women-owned businesses, referred to as disadvantaged business enterprises, or DBEs, have opportunities to bid on state contracts. It also helps veterans, minorities and other individuals be able to get into the highway construction industry. You can read more about what they do in this post from our director from a couple years ago.
As part of this directive, every quarter BECO holds task force meetings for construction and professional services, such as engineering and heavy highway construction, to share updates on agency projects, disseminate industry information and discuss how to help DBEs overcome any potential barriers.
You can learn more about these task force meetings or to register for the next round scheduled in April and May, you can visit BECO's website. All are welcome.