Holiday highway travel requires focus on safety
Holiday highway travel requires focus on safety
By Doug Nintzel / ADOT Communications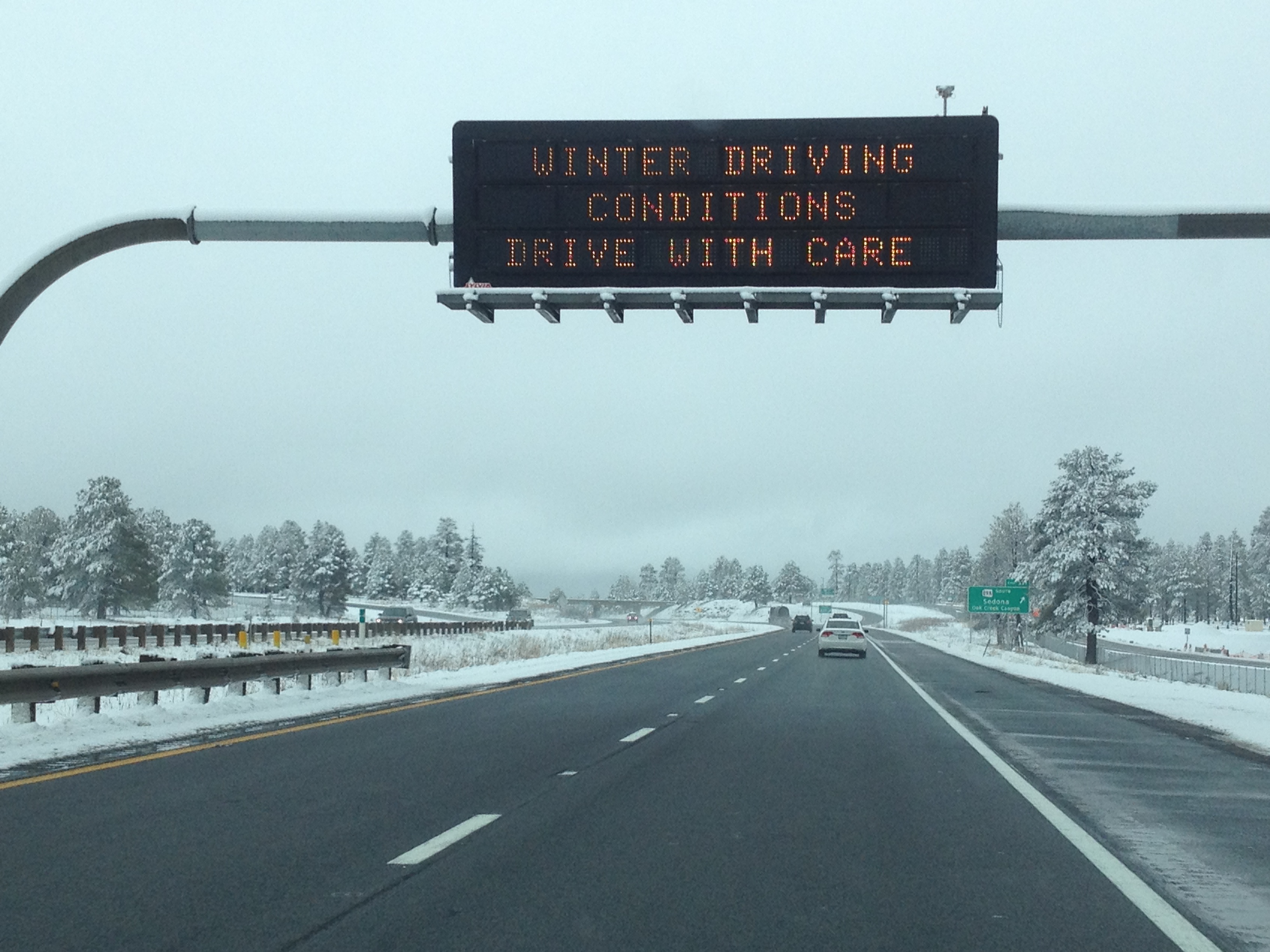 At this time of year, when many of us travel on state highways for holiday treks to see family and friends, we want drivers to focus on making smart decisions.
Each year during the holiday travel season there are sobering reminders about tragic crashes on Arizona's network of local streets and statewide highways. A year ago, there were 10 fatal crashes that claimed 14 lives on Arizona roadways -- local streets, county roads or statewide highways -- over the Christmasholiday. Ten fatal crashes also occurred during New Year's weekend last year and three of the New Year's weekend fatal crashes were alcohol-related.
We hope these numbers get your attention if you have plans to drive in the coming days or during the winter travel season.
What can you do to be prepared for a highway trip? It starts with never driving while impaired by alcohol or drugs. Options are out there: arrange for a designated driver, a cab or ride service in advance. If you find yourself facing a situation where someone shouldn't be behind the wheel, do what you can to take their keys or be prepared to contact law enforcement so they don't injure themselves or others.
Based on an assumption that you're on the nice list and have taken the pledge to not drive impaired, you also should be well-rested before heading out on a road trip. Fatigued driving is impaired driving and is a serious highway safety risk. 
Be prepared for winter road conditions, especially if traveling into the high country. Stay up to date on the forecast and seriously consider delaying travel until after a storm passes. That gives ADOT's snowplow operators time to clear highways that can become snowpacked or icy.
Whether highways are icy, wet or dry, you should keep your speed under control. Excessive speed is a leading cause for crashes. Many lives could be saved if people buckled up, slowed down and didn't make unsafe passing moves or do other aggressive things, like tailgating.
Each year, ADOT and the Department of Public Safety hear from stranded drivers who weren't prepared for unscheduled highway closures, including times when winter weather stops traffic. You need to expect the unexpected and pack an emergency prep kit with extra drinking water and other supplies that can help keep you comfortable if a closure occurs. For more information visit azdot.gov/KnowSnow and look for "Must Haves" for every vehicle.
Before you leave on that trip, or if you've made a stop (including at a rest area), our 24-hour Traffic Operations Center is there for you. Real-time highway conditions are available on ADOT's Arizona Traveler Information site at az511.gov, by calling 511 and through ADOT's Twitter feed, @ArizonaDOT. 
When a freeway closure or other major traffic event occurs, the free app ADOT Alerts will send critical information directly to app users in affected areas – where possible, in advance of alternate routes. We're ready for the holidays and 2022. We want you there with us. Safely Home.