On I-10, one plus one equals … six?
On I-10, one plus one equals … six?
By Garin Groff / ADOT Communications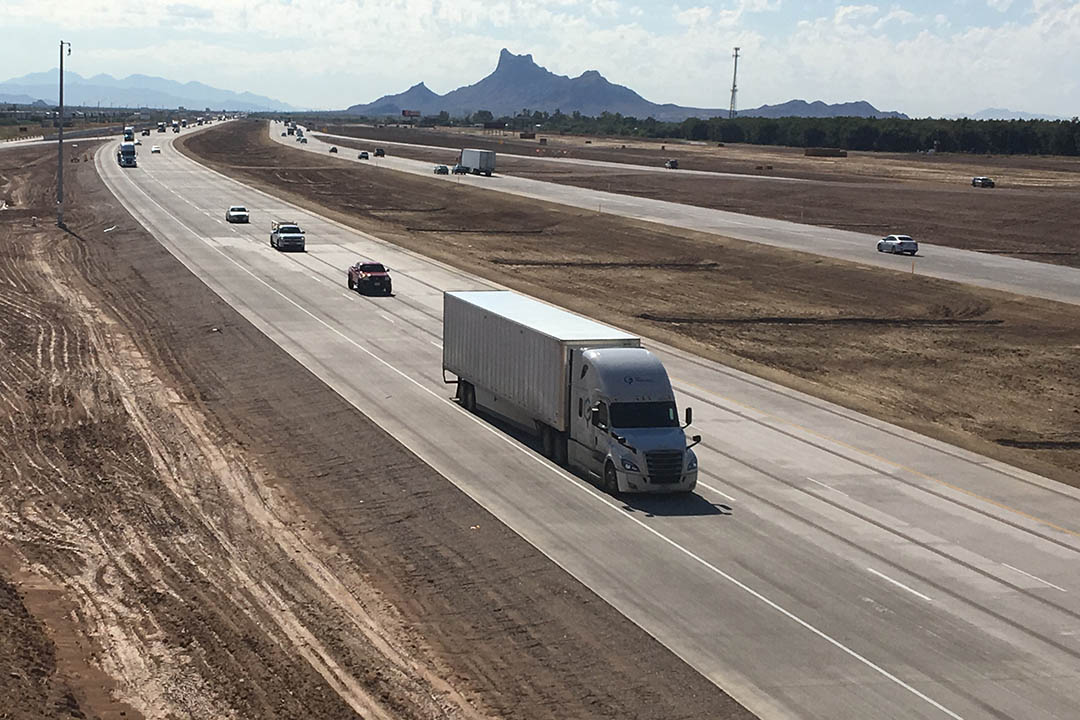 Question: Where does one plus one equal six?
Answer: Along Interstate 10 in Casa Grande and between Eloy and Picacho.
ADOT recently opened one additional lane in each direction on a section of Interstate 10 between Picacho and Eloy. That means the highway now features three lanes each way, or what we in the transportation world refer to as a six-lane highway.
That 4-mile, $72 million project includes a new interchange with State Route 87. It's part of a larger effort to improve capacity and safety on Interstate 10.
The stretch from Picacho to Eloy is the final segment of the interstate between Tucson and Casa Grande upgraded to six-lane highway. It comes soon after a $43 million project to add a third lane to 4 miles I-10 between I-8 and Earley Road in Casa Grande.
Final work will continue through the end of the year on both projects. The most significant feature to come is a first-of-its kind dust detection and warning system along 10 miles of I-10 between Eloy and Picacho Peak.
ADOT is also collaborating with the Maricopa Association of Governments and the Gila River Indian Community on an environmental study and a design concept report to look at the final four-lane segment of I-10 between Casa Grande and Chandler. You can read more about that study on i10wildhorsepasscorridor.com.