I-10 traffic switch, ramp closures at Miller Road in Buckeye signal 'next stage' for project
I-10 traffic switch, ramp closures at Miller Road in Buckeye signal 'next stage' for project
By Doug Nintzel / ADOT Communications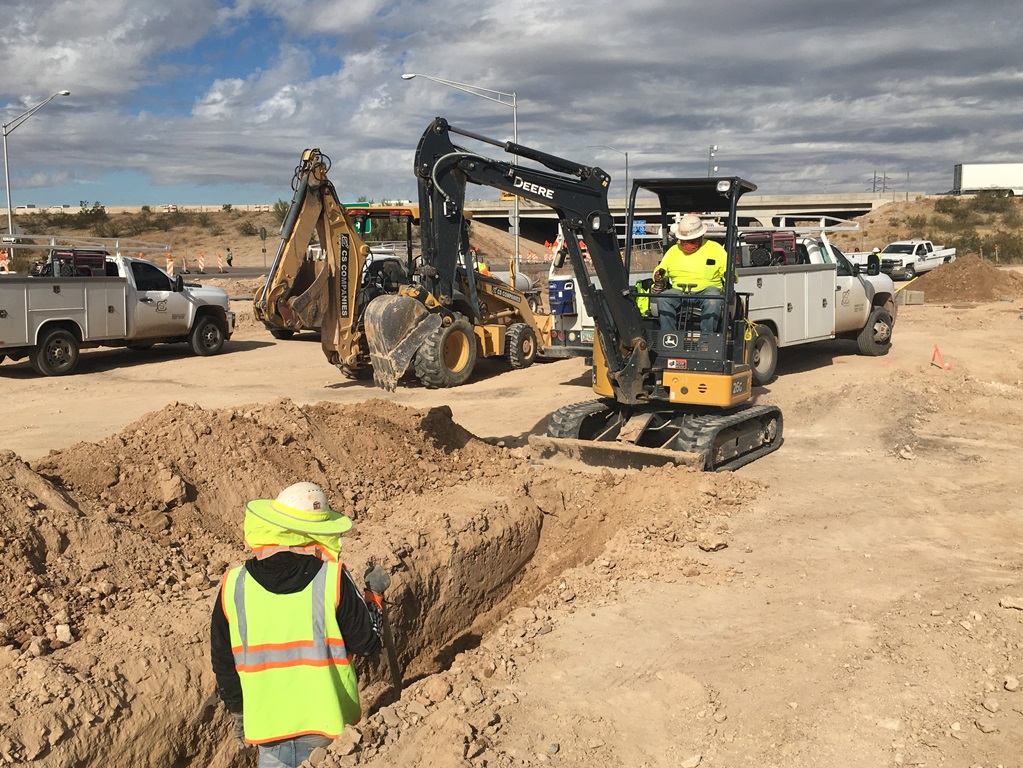 The construction teams working on ADOT's freeway improvement projects always face the challenge of balancing the work and necessary restrictions, with the need to limit impacts on those of us who are driving in the area.
In the Buckeye area west of Phoenix, crews continue their staged work to widen I-10 to three lanes in each direction between Verrado Way and State Route 85.
The time has come for an I-10 traffic switch and the temporary closures of two of the existing ramps at Miller Road in order for the reconstruction of the interchange there to advance.
These ramp closures will last about six weeks as the Miller Road interchange continues to be rebuilt using the Diverging Diamond design. The westbound I-10 off-ramp and eastbound on-ramp at Miller Road will close late in the evening on Friday, Jan. 28, with plans to reopen them in March.
Here are the ramp-closure detours: While that westbound off-ramp at Miller Road is closed, drivers will be able to exit ahead of that area at Watson Road, turn left and travel south before using westbound Yuma Road to reach Miller Road.
While the eastbound I-10 on-ramp at Miller Road is closed, drivers on Miller can use eastbound Yuma Road to northbound Watson Road in order to enter I-10.
As for work to widen I-10: The new lane construction to date has focused on the area between Miller Road and State Route 85. During the week of Jan. 24-28, crews will shift I-10 traffic (two lanes in each direction) onto the newly paved areas (toward the center median) from Miller Road to just east of SR 85. The traffic shift in turn will allow future work to be focused along the outside shoulder areas. Drivers are asked to obey the reduced speed limit and stay alert within the I-10 work zones.
ADOT will keep you up to date when weekend lane restrictions will be needed for that traffic shift west of Miller Road. If you haven't done so, now is a good time to sign up online to receive ADOT's Weekend Freeway Travel Alert. You can do that here. The entire I-10 Improvement Project in the West Valley is scheduled for completion in summer 2023.
And if you're planning to attend the annual Buckeye Days (Jan. 28-29) in downtown Buckeye, the recommended route is to exit I-10 at Verrado Way, travel south for six miles before turning right (west) on MC 85 (Baseline Road) to reach the event.