Interstate 10 Broadway Curve Improvement Project office now open for visitors
Interstate 10 Broadway Curve Improvement Project office now open for visitors
By the Broadway Curve Project Team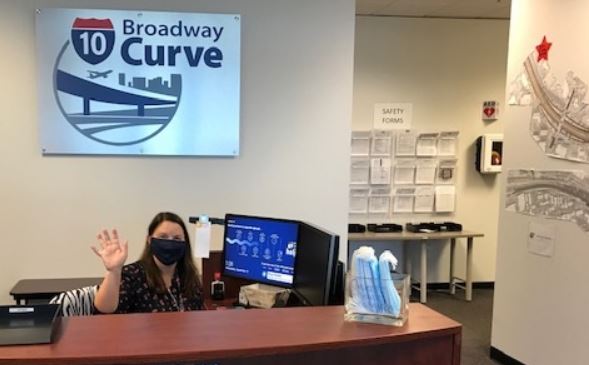 Our new Community Office has some serious curve appeal.
The new digs are within the I-10 Broadway Curve Improvement Project's main construction office, near I-10 and 32nd Street/University Drive in Phoenix, and are open and ready for in-person visitors who want to learn more about the largest urban freeway reconstruction project in Maricopa County. The Community Office is open from 8 a.m. to 5 p.m. Monday through Friday, except holidays. 
Maybe you'd like to meet and discuss some details with a project engineer in person. Or maybe you can't get your head around how the Collector-Distributor roads will help take local traffic off the mainline freeway. 
Maybe you want to know specifics about how the improvements might impact your neighborhood or commute, how you will detour to the airport, or want more information about some of the unique aspects of this project.
The office, at 3157 E. Elwood St.,Suite 100, a little south of Phoenix Sky Harbor International Airport, gives the public and stakeholders access to the project team. It is also another way to obtain project information in case you aren't able to receive project information and updates through other methods. 
And staying informed as we move forward with construction and detours is going to be very important for the next three years for anyone who lives, works or drives in the project area.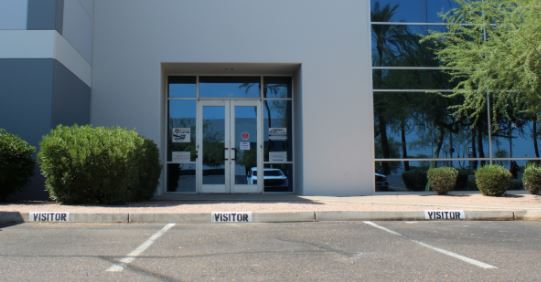 We recommend you also use the tools we provide to stay #AheadOfTheCurve, starting with The Curve App for real-time traffic information, detour routes and more. Sign up for email alerts and receive advance notice of closures and restrictions. On the web, check i10BroadwayCurve.com periodically for the latest news and traffic alerts, or call us on our bilingual project information line, 602.501.5505. You can even write us a letter and we promise to answer. The mailing address is 3157 E. Elwood St., Suite 100, Phoenix, AZ 85034.  
On social media, we post updates on Facebook, Twitter and Instagram. You can also find information on NextDoor by subscribing to the State of Arizona.
The Community Office will also serve as a gathering place for groups and events. 
Teachers and principals are invited to contact Project Developer Broadway Curve Constructors to schedule field trips for students. They'll meet our project engineers, view maps of the project and learn what it takes to plan and construct a major freeway project in a growing urban city.
The ADOT project team is serious about its responsibility to inform drivers about what to expect with closures and restrictions, along with the best detour routes during the next three years of construction.