Loop 101's 64th Street interchange built ahead of its time -- for a reason
Loop 101's 64th Street interchange built ahead of its time -- for a reason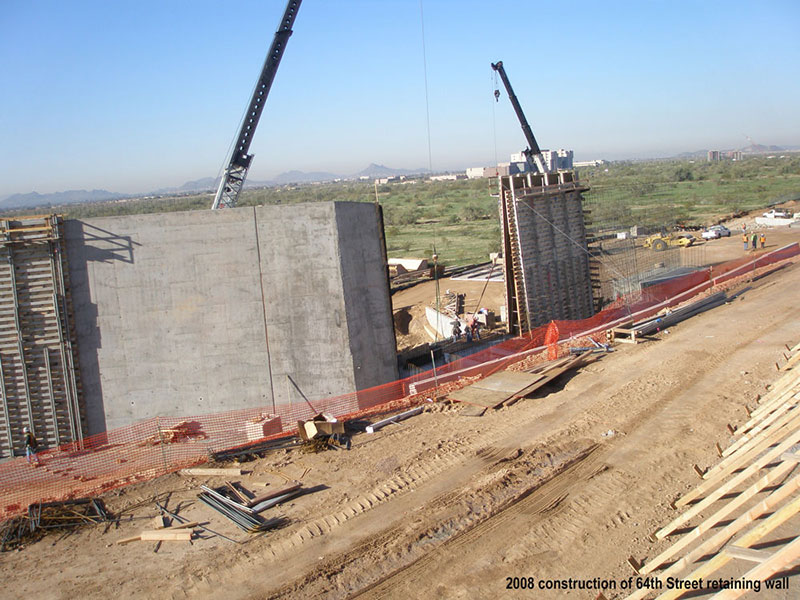 By Peter Corbett / ADOT Communications
The Loop 101 (Pima Freeway) interchange at 64th Street in northeast Phoenix is an anomaly.
It has the typical on- and off-ramps and an overpass spanning the eight-lane highway. But 64th Street only extends about a quarter mile south to Mayo Boulevard.
In cooperation with the Maricopa Association of Governments, the regional transportation planning agency, ADOT builds freeways anticipating future needs. And building this interchange anticipates a need.
Planned as a major thoroughfare, 64th Street will eventually extend to undeveloped state trust land north and south of Loop 101.
There are no immediate plans to extend 64th Street north or south of Loop 101, according to Phoenix spokeswoman Monica Hernandez.
"Any additional extensions (of 64th Street) will be driven by development, and at this point in time we do not have a set timeline for such an expansion," she said.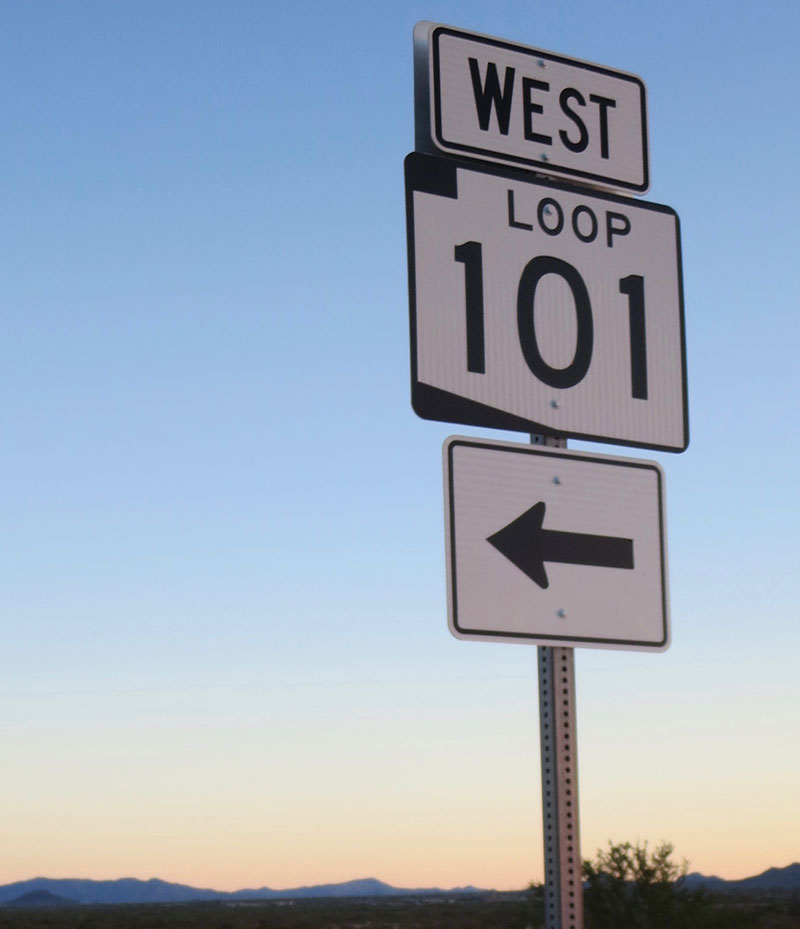 Construction of Loop 101 and the 64th Street overpass was part of the Maricopa Association of Government Regional Transportation Plan approved by voters in 2004.
Building the 64th Street interchange during construction of the Pima Freeway in 2008 saves the additional costs and restrictions that would have been needed to add an interchange to an existing freeway.
The interchange didn't open until May 2015, when 64th Street was connected with Mayo Boulevard to the south. Now, 64th Street is an alternate route to and from Loop 101 between Scottsdale Road and 56th Street.