Mixing things up with asphalt to help preserve State Route 85
Mixing things up with asphalt to help preserve State Route 85
By Stephanie Dyer / ADOT Communications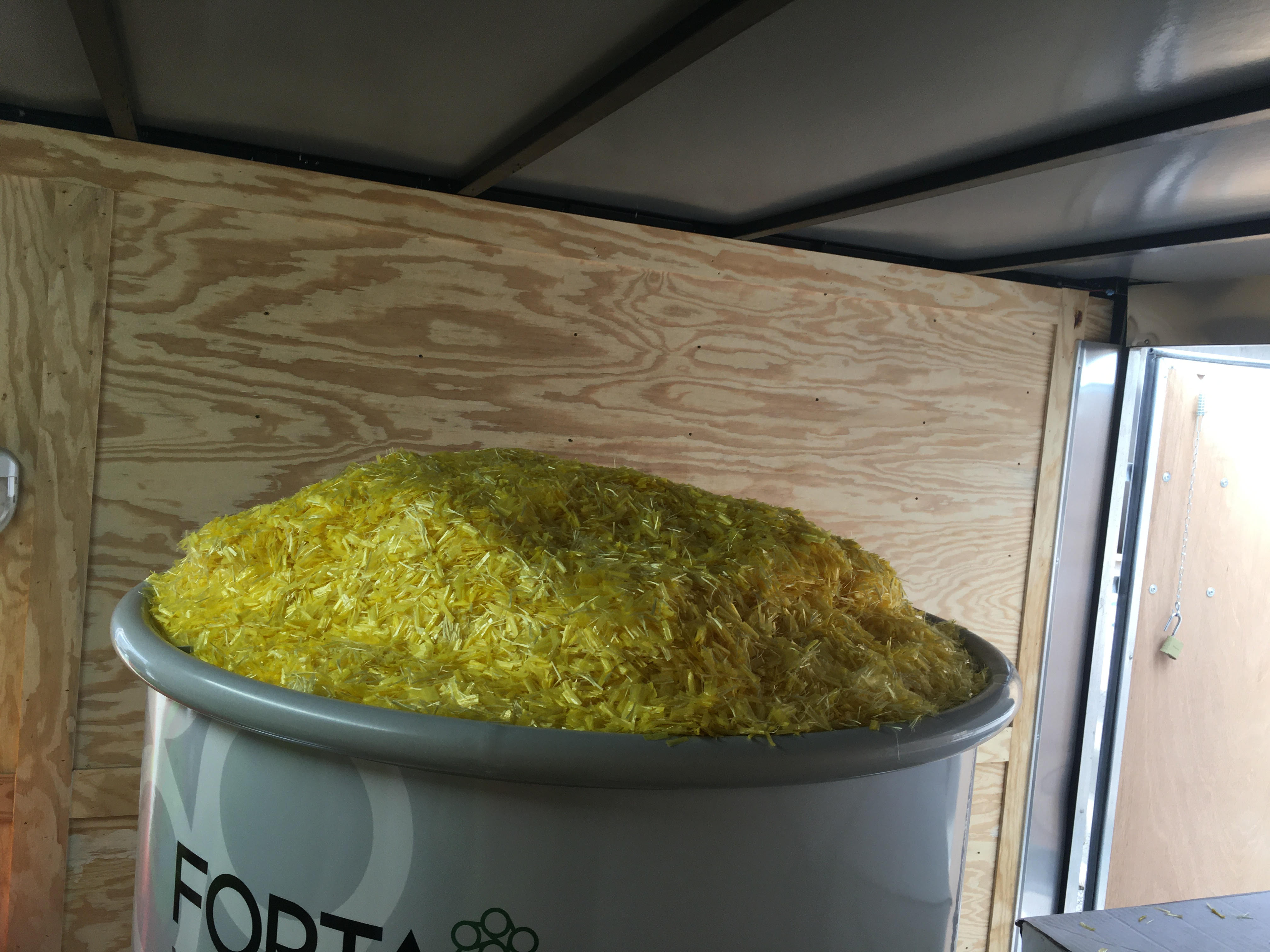 The Arizona Department of Transportation is testing a two-mile section of State Route 85 in Maricopa County using fiber-reinforced asphalt concrete.
The mixture consists of hot or warm asphalt and reinforcing fibers consisting of FORTA-FI's high tensile strength fiber blend. This mixture has a greater resistance to rutting, thermal cracking, fatigue cracking, and reflective cracking, as compared to conventional non-fiber asphalt mixes. 
The process of using reinforced asphalt concrete is an alternative to conventional asphalt mixes, according to ADOT Resident Engineer Jon Fell. 
"With deteriorating pavements, rising material and labor costs, and shrinking budgets, the innovative strategy of using aramid fibers to decrease initial project costs, reduce required maintenance activities, and extend the pavement design life is gaining the attention of engineers, contractors and owners," Fell said.
By mechanically changing the properties of the asphalt by simply mixing the fibers into the mix before placing onto the roadway surface, ADOT hopes to increase the lifespan of the asphalt and incur lower life-cycle costs from a longer service life. 
Evaluations of this section of roadway will continue for the next 10 to 15 years to determine the effectiveness of the reinforcing fibers used.