Mohawk: Not your parents' rest area any more
Mohawk: Not your parents' rest area any more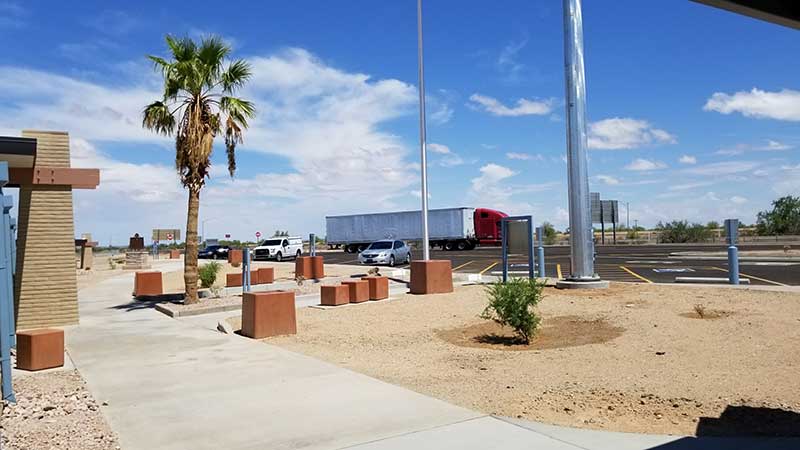 By Tom Herrmann / ADOT Communications
ADOT lists Mohawk Rest Area, opened in 1970 along I-8 between Yuma and Gila Bend, as its first modern rest area, offering amenities that would become common along other state highways.
This week, visitors are seeing the results of a renovation that has brought Mohawk, which had been closed since 2009, into the 21st century.
As with other rest area projects completed in recent years, we've made improvements to the buildings, drinking fountains, vending machines, pet exercise areas and ramadas. At Mohawk and most other ADOT rest areas, caretakers are on site 16 hours a day to make sure they are clean and in good working order.
We've done important things you can't see, like digging deep into the desert floor to reach water supplies in places that are far from any city water system and replacing decades-old septic systems.
Next on the list for upgrades are the Sacaton Rest Area on I-10 east of Phoenix later this year, followed by the Canoa Ranch Rest Area on I-19 in 2018.
As you're driving on state highways, you're probably thinking more about your destination than our rest areas. That's OK. We have a team focused on that oasis to make sure that if you have to stop – even if it's just to use the phone – your experience will be a good one.