New Diamondbacks look extends to license plate
New Diamondbacks look extends to license plate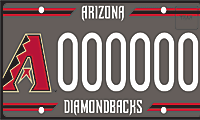 By Ryan Harding / ADOT Communications
If you like the look of the new Arizona Diamondbacks uniforms, you'll love the redesigned D-Backs specialty license plate.
Matching the new road uniforms, the plate has a gray background with red and black pinstripes and the "A" logo on the left-hand side.
Did you know that the Diamondbacks were the first professional sports team in Arizona to partner with ADOT Motor Vehicle Division to offer a specialty license plate? Since 2007, the plate has raised more than $1.4 million for the Arizona Diamondbacks Foundation, which promotes youth education and development and provides housing and health care for those in need.
D-backs license plates currently generate approximately $150,000 annually to charity.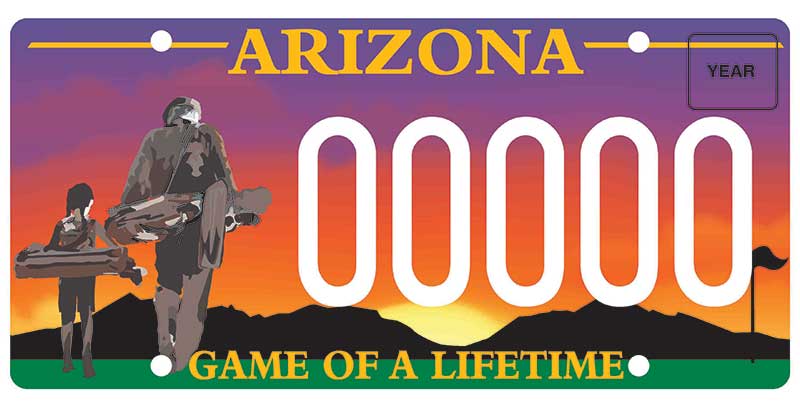 In keeping with the theme of sports played on finely manicured turf, MVD is also offering a new Southwest PGA specialty license plate. A sample is below.
This plate supports Arizona youth golf programs that foster sportsmanship, honesty and perseverance and also funds golf scholarships for youth based on community involvement and academic excellence.
Both plates are available to anyone for $25 per year or $50 if you want a personalized version. Of that, $17 goes to a specialty plates' designated charities.
By the way, current D-Backs specialty plate holders can get the new design for just $5. Just walk in to any MVD or Authorized Third Party office with your plate, a form of ID and five bucks and you can get the new design.