New US 95 bridge making a big difference for the Yuma area
New US 95 bridge making a big difference for the Yuma area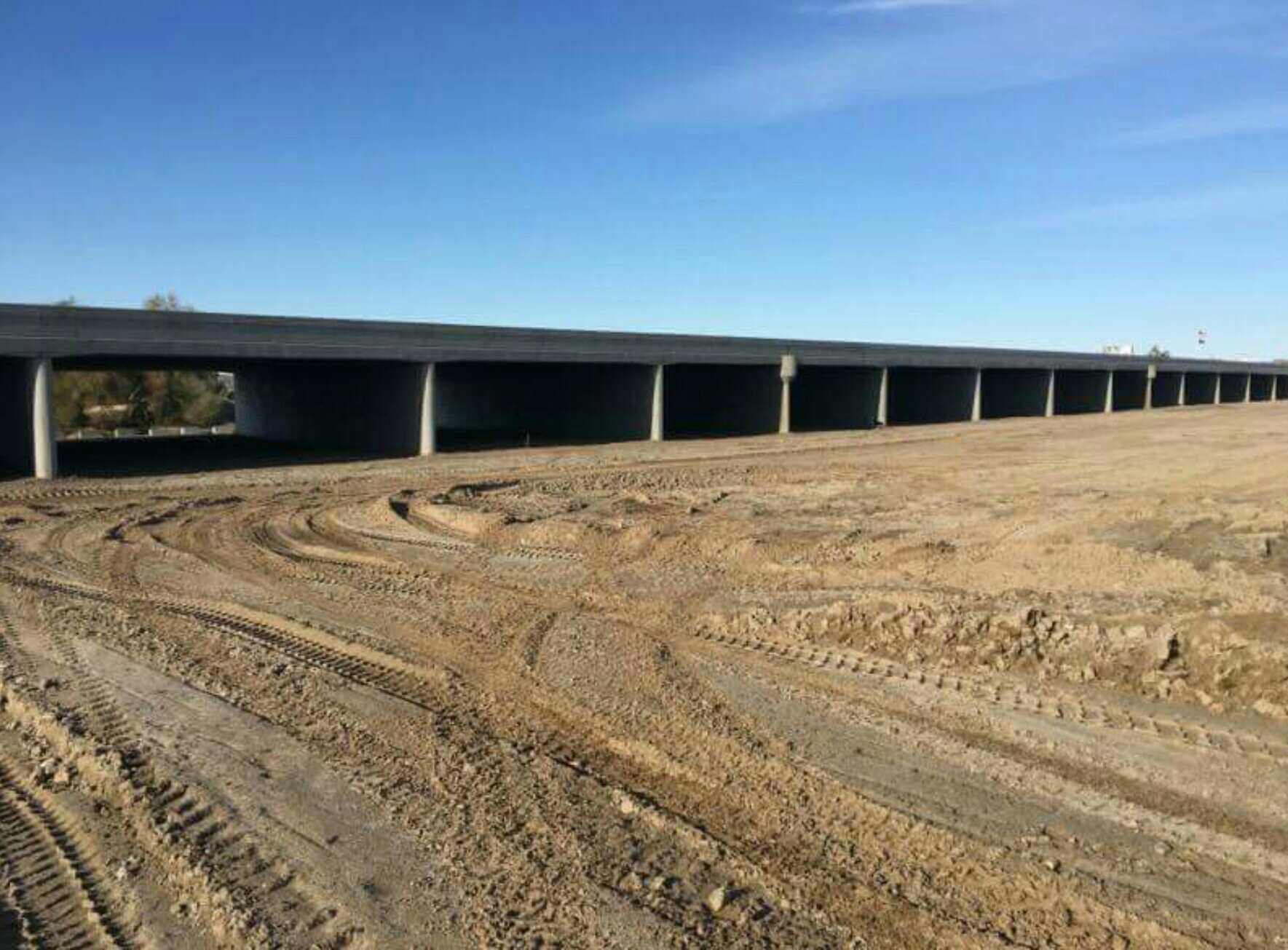 By Tom Herrmann / ADOT Communications
If you're in Yuma and you want to go north to Interstate 10, Lake Havasu City and points north, there's really just one route. US 95 is the only road from Arizona's third-largest metropolitan area to the rest of western Arizona.
Unfortunately, that vital road could be shut down for hours when sudden rainstorms struck in the wrong place. Fortuna Wash drains rainwater that falls in the desert and mountains east of Yuma into the Gila River. When the wash flooded, drivers on US 95 had three choices: drive west 60 miles into California, travel 100 miles east to Gila Bend or simply sit and wait.
No more.
Just before the holidays in Yuma, with little fanfare, ADOT crews moved barricades aside and opened a new bridge over Fortuna Wash. The four-lane bridge means travelers no longer have to wonder whether the weather will stop their journeys.
The route's impact on the Yuma economy would be hard to overstate. US 95 not only is a vital route for commercial trucks carrying local and Mexican-grown produce to American markets, it's also the primary way into Yuma for the tens of thousands of people who spend their winter in the area. Every morning and afternoon, it's also the road employees of the U.S. Army Yuma Proving Ground – one of the area's largest employers – use to get to their jobs.
Yuma County's population has climbed to more than 200,000, placing it behind only the Phoenix and Tucson metro areas in Arizona. Making sure a rainstorm can't shut down one of their most-important roads is a great way to start the new year.