Noted Phoenix architect got his start with Highway Department
Noted Phoenix architect got his start with Highway Department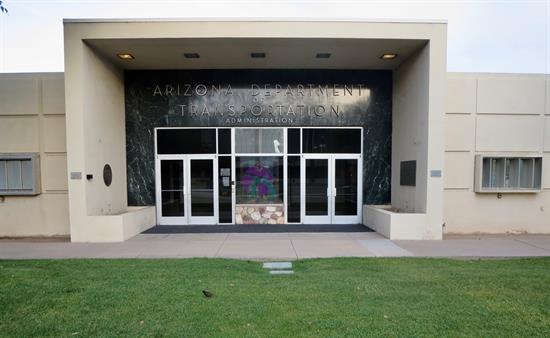 By Peter Corbett / ADOT Communications
Fred Guirey, who started his career with the Arizona Highway Department, was among a group of acclaimed midcentury Phoenix architects whose building designs shaped a young city over four decades after World War II.
Guirey is remembered by architects and mid-century design enthusiasts even though he retired 40 years ago. The late architect's body of work included Arizona State University's architecture building, Phoenix Municipal Stadium and Chase Tower, the state's tallest building.
Long forgotten is Guirey's work as a landscape architect designing rest areas for the Arizona Highway Department. He and J. Harold MacDowell also designed what is now the Arizona Department of Transportation administration building, completed in 1956 at the southwest corner of Madison Street and 17th Avenue.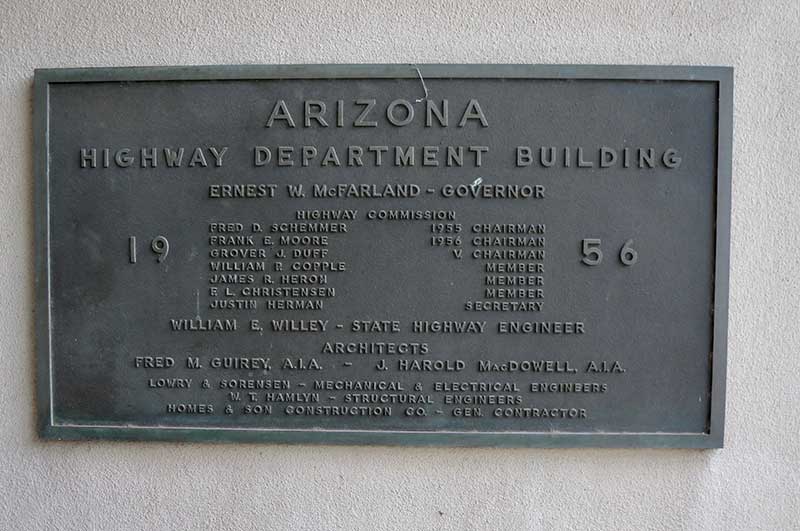 The office building has few distinguishing features other than black marble, decorative native stone and swiveling, vertical shutters in deep-set window wells. The structure speaks of a practical architect who stayed within a state government budget.
"Guirey was known for working on buildable projects," Scottsdale architect Doug Sydnor said. "He was pragmatic, nothing too crazy, and he was good at engineering."
That architectural sensibility got him and his firms, including Guirey, Srnka, Arnold & Sprinkle, a lot of commissions. It also earned him the respect of his peers.
In 1969, Guirey was inducted into the American Institute of Architects College of Fellows, an honor bestowed on a fraction of its members for their contributions to the profession. Guirey worked until the early 1980s and died in 1984.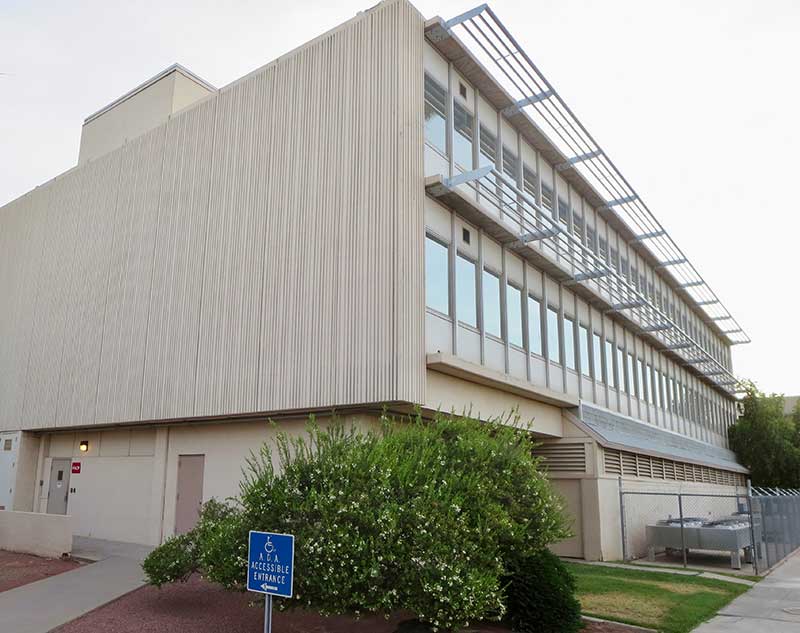 "When you think of the post-World War II Phoenix architects and firms that made an impact, that list would include Fred Guirey, Ed Varney, Kemper Goodwin, Fred Weaver of Weaver & Drover, and Lescher & Mahoney," said Sydnor, also an American Institute of Architects fellow.
"Guirey is still remembered by folks who have lived here a long time and are curious about the Valley's architectural heritage," he added.
He is featured in an article on the Modern Phoenix website in an article by Walt Lockley.
Guirey's work at ASU included three buildings in the art and architecture complex with cascading stairs and a plaza. Plus his firm was one of 10 hired in 1961 to design fraternity houses on Greek Row.
His design for the 1964 Phoenix Municipal Stadium featured a distinctive accordion-fold roofline.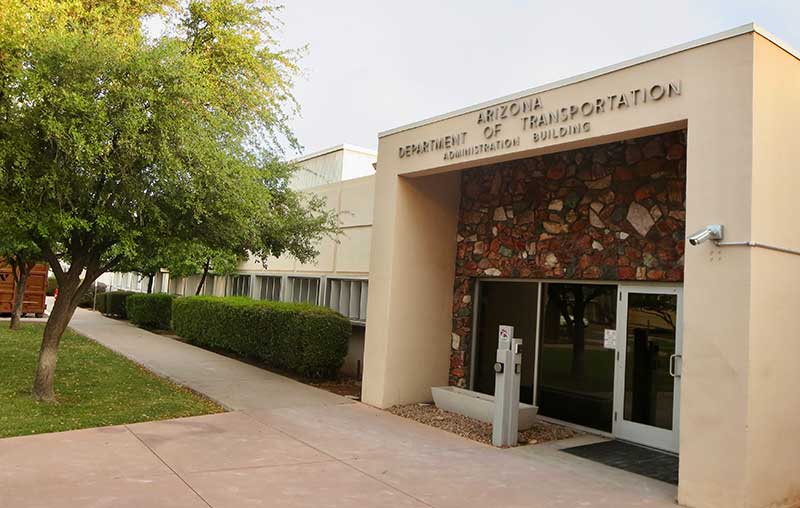 His firm's work on the 1973 Valley Center, now known as Chase Tower, was limited. The main designer was Welton Becket & Associates of Los Angeles.
Guirey's 1956 Highway Department office building of one story and 53,482 square feet stretched out along a full block of Madison Street. A three-story building of 38,217 square feet was added a decade later. It was designed by Emerson Scholer and Santry Fuller.
Guirey studied at University of Arizona before transferring to the University of California, Berkeley, where he earned his architecture degree in 1933. With few architectural firms hiring during the Great Depression, Guirey took a position in 1935 as a draftsman and landscape engineer with the Arizona Highway Department. Guirey previously had worked as an engineer on a summer road crew in 1930 building the first road to the North Rim of Grand Canyon. That road is now State Route 67.
Guirey stayed at the Highway Department until 1942, when he joined Gilmore & Varney as a draftsman. He started his own firm four years later. During his career, Guirey designed schools, churches, banks, offices, restaurants, a mausoleum and custom homes. He told PHOENIX magazine the creative work was immensely satisfying.
"Knowing that you've created something that gives people pleasure … that's really a nice feeling."