Now's the time to prepare for a Memorial Day road trip
Now's the time to prepare for a Memorial Day road trip
By Doug Nintzel / ADOT Communications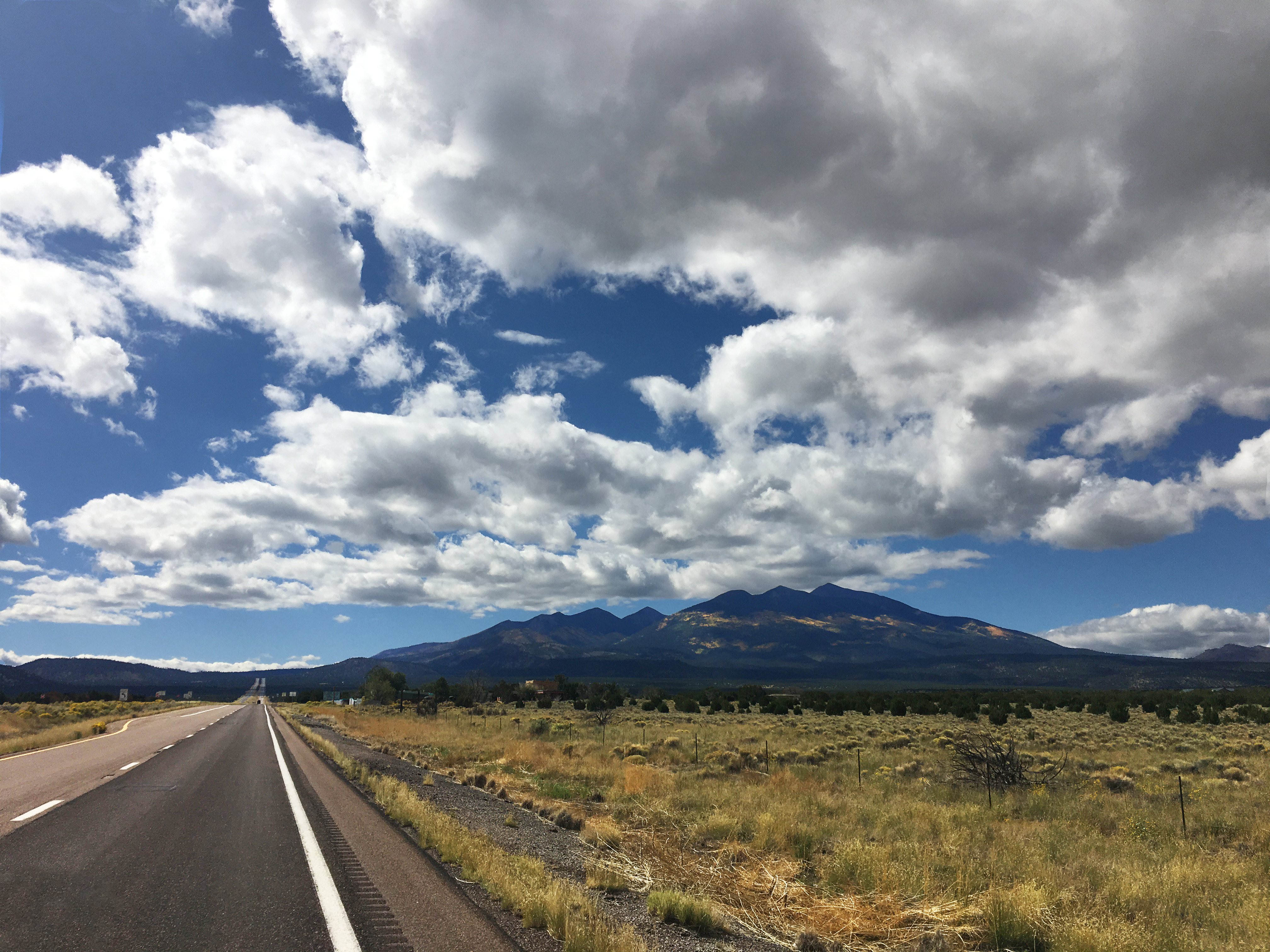 The extended Memorial Day weekend is something many of you have been looking forward to as a way to get out of town, especially after what the past year has delivered. But now's the time to act if you're planning a road trip on our Arizona highways. You shouldn't delay steps to get ready.
First, a reminder about Memorial Day. It is a day set aside to honor the men and women who lost their lives while serving in the U.S. military. Even if you're traveling, we hope you'll take some time over this upcoming last weekend in May to remember those who sacrificed for our country and freedom.
What can you do to be prepared for a road trip over Memorial Day weekend and during our hot summer travel season in Arizona? You should "Expect the Unexpected." That includes things that can go wrong with your vehicle.
Don't wait until the last minute to check your car or truck for potential problems. Hopefully these are things you can look at well ahead of traveling: Engine fluids, including the oil condition and level. Check for cracks in fan belts. How do your windshield wipers look, especially if you haven't been using them very much because of dry weather?
Tire pressure is so important during our summer season. There are no guarantees, but proper tire pressure is a good way to avoid a blowout and a stop along a highway shoulder. No fun and potentially dangerous.
While we aren't telling you to get your vehicle in for a mechanic to check on things, it might be a good idea.
Here are other items on our safe driving checklist:
Get adequate rest before traveling. Drowsy driving is a form of impaired driving.
Buckle up - that includes you AND all passengers. Arizona law requires all children under 8 years old and under 4'9" be properly secured in a child safety seat. 
Never drive while impaired. Arrange for a designated driver or ride service as needed. Lives are on the line.
Avoid excessive speeding, stay patient while sharing the road and avoid distractions including cellphone use. 
ADOT will not schedule any closures for construction or maintenance along state highways over the extended holiday weekend. Our contractors and ADOT personnel will give you a break while promoting safe travel across the state. Yes, there can be existing work zones in place – with lane restrictions – and we ask that you stay alert, slow down and merge safely when approaching and traveling through any work zones.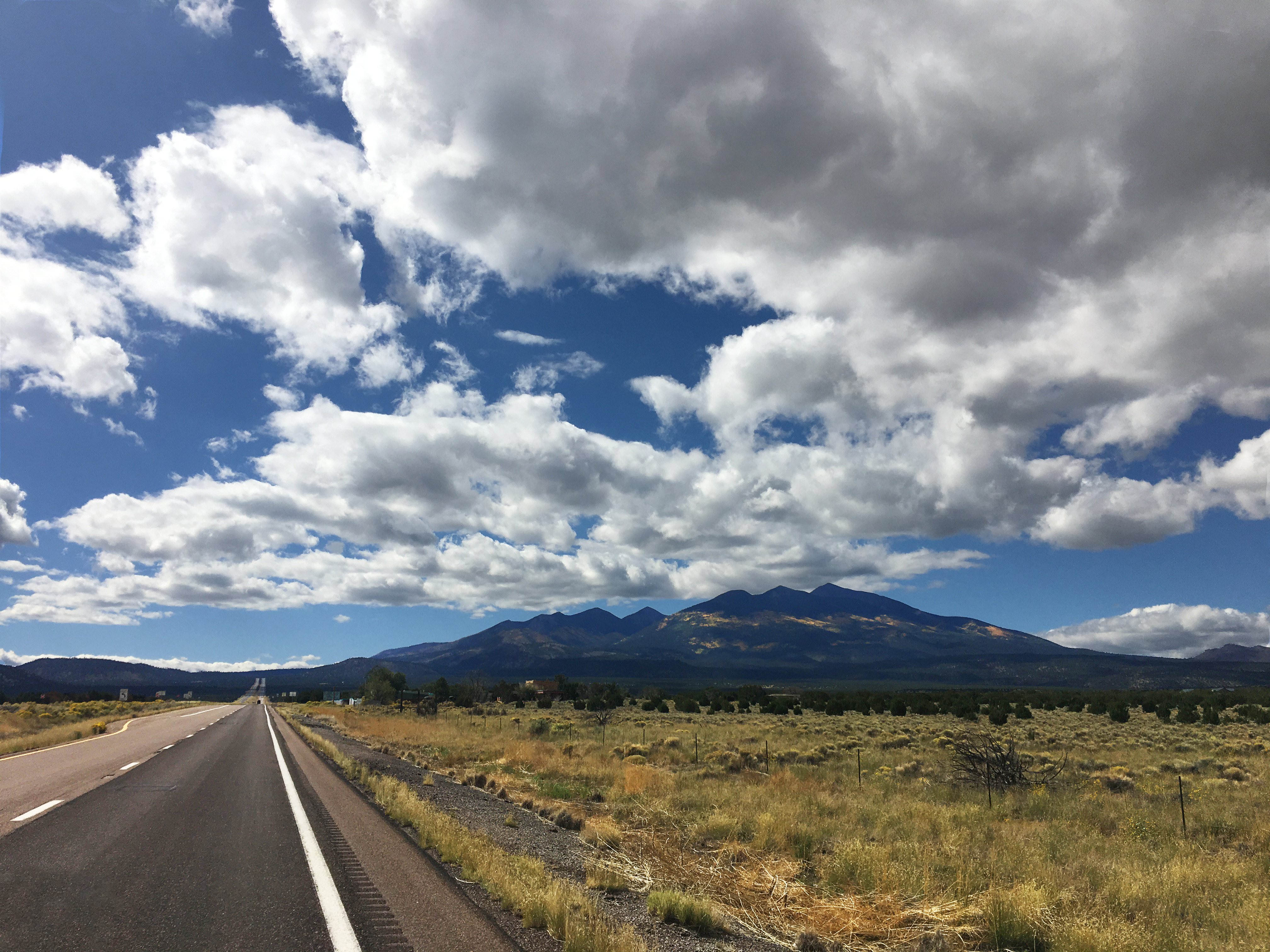 You also shouldn't head out on a road trip without packing an emergency preparedness kit. Again, this is about expecting the unexpected. Unscheduled highway closures due to crashes, disabled vehicles or other events, including wildfires, are always possible. So make sure you've packed a kit with extra supplies, including drinking water, a first aid kit, healthy snacks and other things that can help keep you comfortable in case you encounter a closure and stopped traffic.
ADOT has more information about traveling in the heat on our Transportation Safety site.
We're at that time of the year when you should be especially careful about wildfire dangers. Remember that dragging chains can create a spark that might start a fire. Avoid stopping or parking in areas along highways with taller grasses or brush. Hot parts on the underside of your vehicle also could ignite those fuels.
ADOT encourages you to stay up to date. Don't forget that real-time highway conditions are available on our Arizona Traveler Information site at az511.gov, by downloading the AZ 511 app or by calling 511. You also can track highway information via ADOT's Twitter feed, @ArizonaDOT. When a freeway closure or other major traffic event occurs, ADOT's free app available at ADOTAlerts.com will send critical information directly to app users in affected areas – where possible, in advance of alternate routes.
So plan ahead, be an alert driver and focus on safety.