Partnerships help produce new snow chain pull-out, SR 169 improvements
Partnerships help produce new snow chain pull-out, SR 169 improvements
By Ryan Harding / ADOT Communications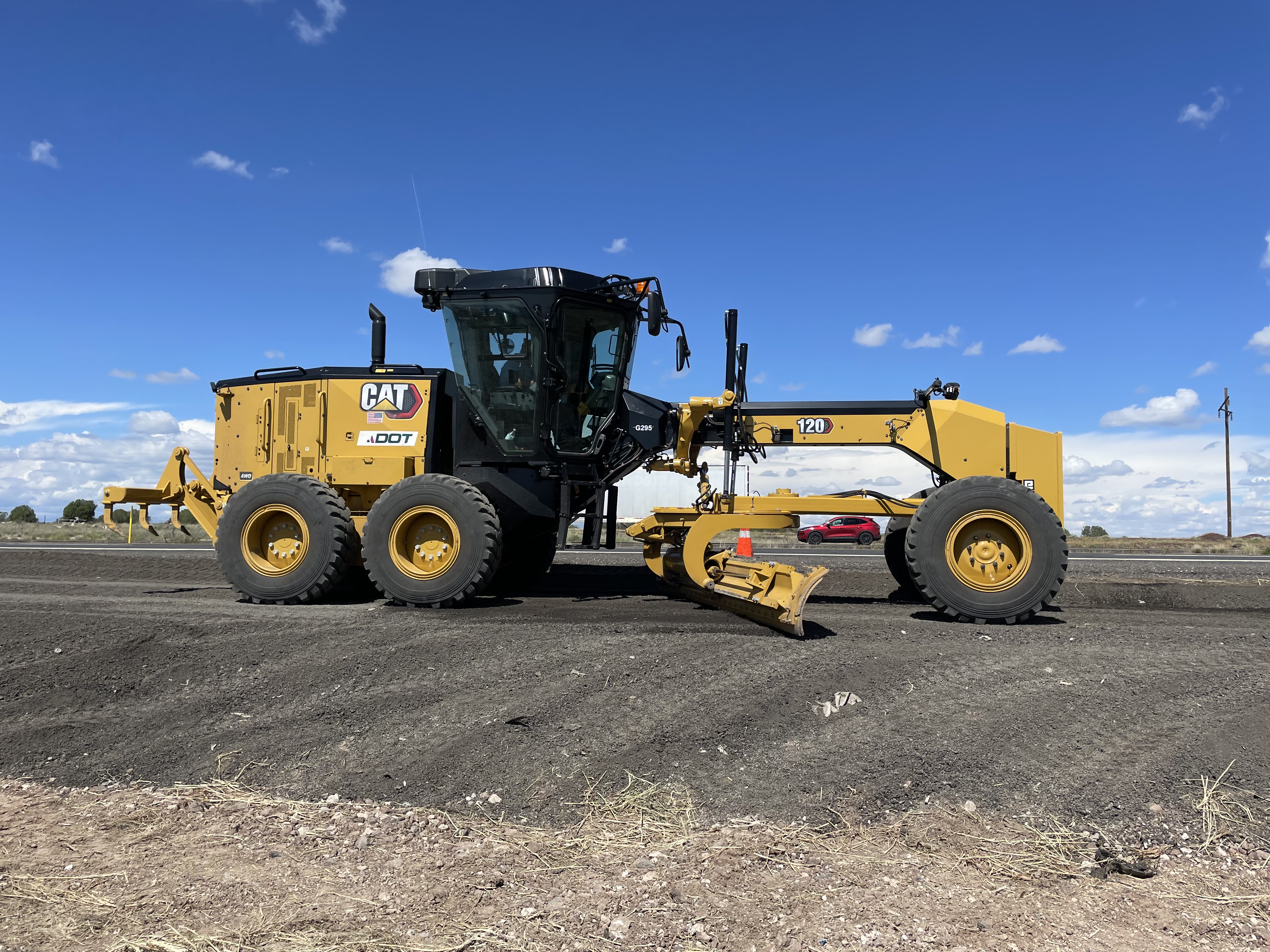 It's said that "teamwork makes the dream work," and yes, it's cliche, but there's a good reason why. Here are two recent examples:
A new pull-out area on eastbound I-40 near Ash Fork is nearing completion that will allow commercial truckers to put snow chains on their semis. This came about after staff from ADOT's Infrastructure Delivery and Operations (IDO) and Transportation Systems Management and Operations (TSMO) divisions met to discuss the possibility of a snow chain pull-out area and location.
The State Engineer's Office came up with the idea originally and then gathered the two divisions to expand on the idea and plan details like the location of the pull-out area.
"It made sense to put the pull-out area on eastbound I-40 just west of Ash Fork to give truckers and other drivers an opportunity to put on snow chains before making the uphill climb toward Williams," said Kevin Duby, ADOT's Statewide Road Weather Manager.
Staff from the different divisions met to confirm the location and make plans. IDO maintenance staff is building the pull-out area while TSMO signing crews will fabricate and install the signs. The new snow chain pull-out area will be available for use during this year's winter weather season.
Partnering with outside entities is helping bring improvements to a section of State Route 169 in Prescott Valley. A developer is building housing near SR 169 and SR 69. As is usually the case, any developer building new housing or businesses is required to make necessary improvements to the roads to accommodate the new traffic the development will bring to the area.
The developer needed to widen SR 169 to build a new eastbound left turn lane into the new housing development. Maintenance staff from ADOT's Northwest District made pavement repairs to the area first so the developer could proceed with building the new turn lane. ADOT's TSMO division also stepped in and helped the developer create a traffic control plan. They are also managing the traffic signals at the intersection of SR 169 and SR 69 to help traffic flow through the area while the developer builds the turn lane.
That project is expected to wrap up in a few weeks.
ADOT makes a habit of working together and forming partnerships in order to achieve goals.