Preserving ADOT's historic photogrammetry films
Preserving ADOT's historic photogrammetry films
By Lori Baker / ADOT Communications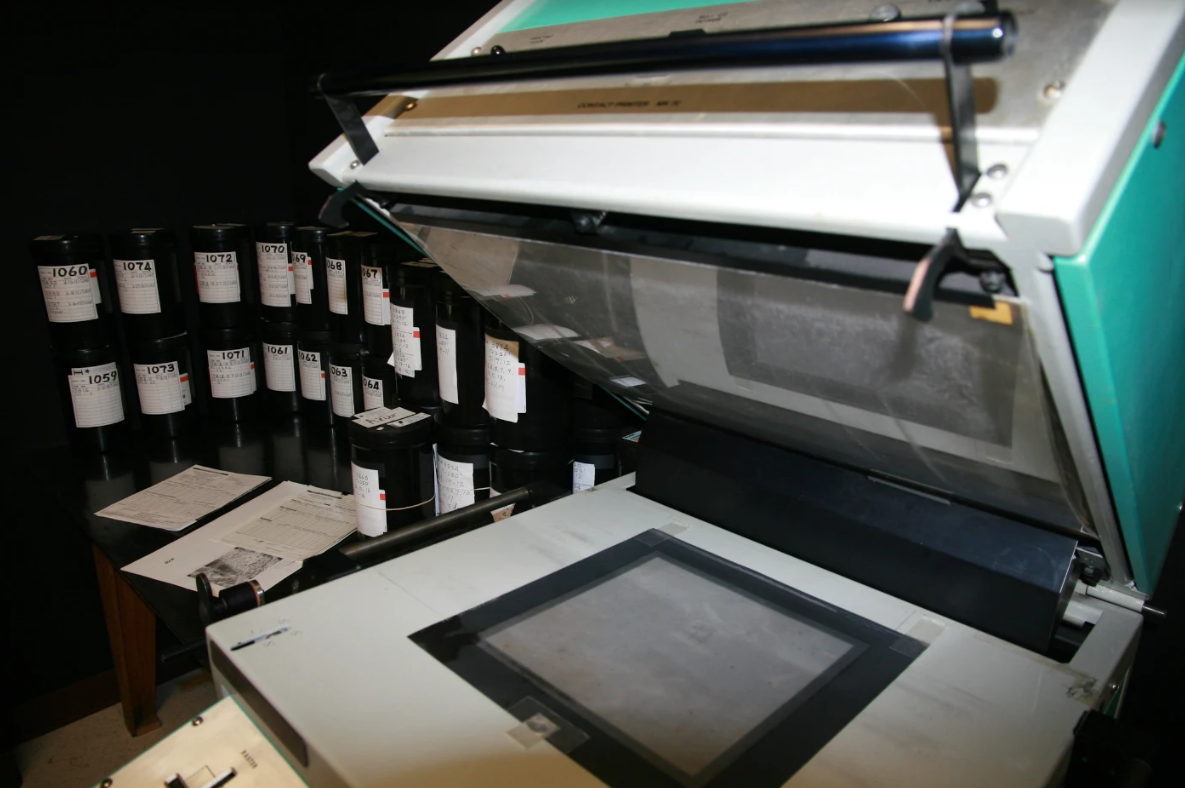 In the 65-degree climate-controlled room, about 1,400 large reels of film dating back 24 years filled the photogrammetry office in Phoenix.
The film was developed and scanned to provide photogrammetry to document — via a topographic map with aerial images — the conditions in and around areas where ADOT was improving, building or repairing freeways from 1997 to 2015. Photogrammetry is the science of making precise measurements utilizing aerial photographs to make accurate maps and surveys.
Today, these film reels along with storage cabinetry and scanning equipment have a new home. They were moved from the 28th Street building to the Arizona State Library, Archives and Public Records for historic preservation.
Coordinating with the State Archives, the environmental cleanup of chemicals, facilities and moving companies was needed during the process. A new moving company was retained at the last minute and this ended up saving ADOT's Roadway and Survey Section about $8,000.
"Well done on the move and saving $$. ADOT is now almost ready to put 28th Street into our scrapbook with other fond memories that we will leave in the rear view mirror," said ADOT Director John Halikowski.
For many years, ADOT surveyors and engineers used photogrammetry to understand an area's features and terrain before they began to plan freeway improvements.
An ADOT Blog article from 2012 explains how photogrammetry using aerial photos worked:
"The photos are taken with a 60-65 % overlap so photogrammetrists (with the help of computer software and special 3D glasses) can see a three dimensional view of the ground. From there, they use a specially designed computer mouse (also known as a stealth mouse) to collect all features and draw breaklines (three-dimensional lines used to collect points) that indicate where there's a change in terrain elevation."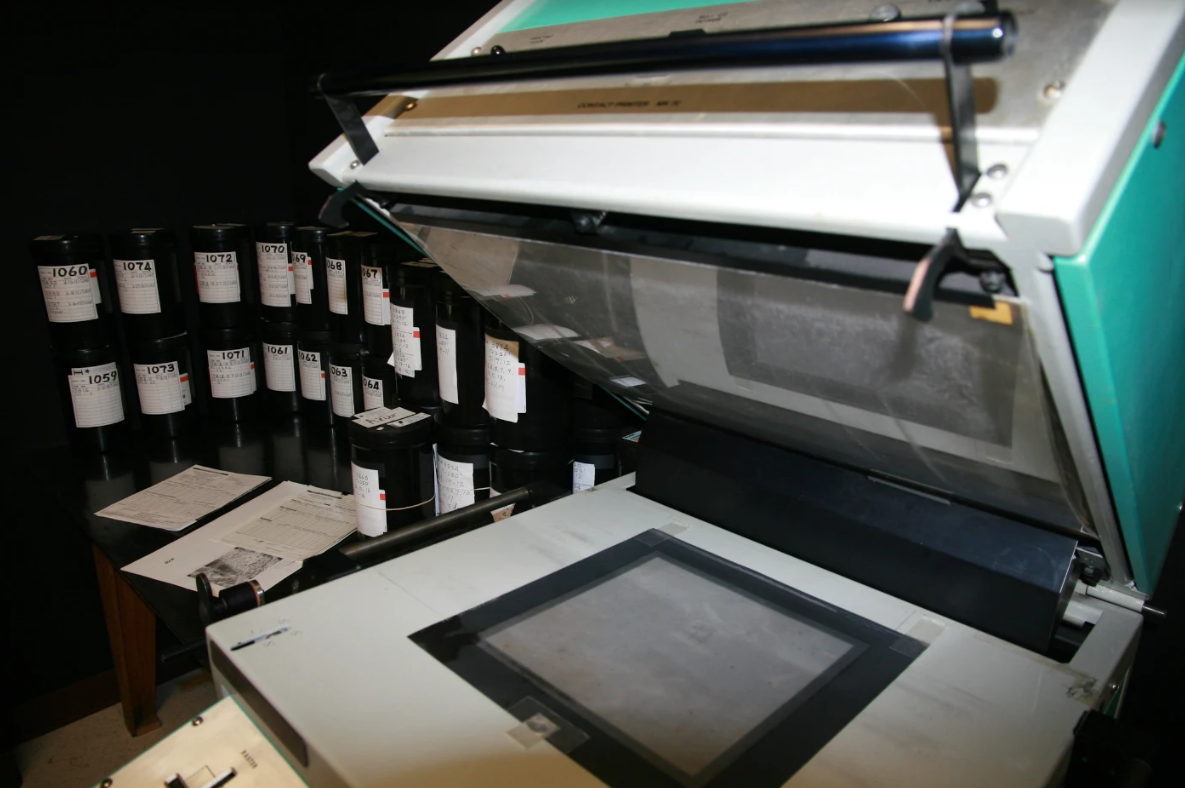 When aerial photogrammetry was requested through the ADOT public record process, the photogrammetry unit provided a black and white print of a particular route and milepost. The Office of Attorney General and Arizona Department of Administration Risk Management staff regularly requested aerial photos for large liability claims. But records requests stopped about nine years ago because experts were using color satellite imagery.
"Because the ADOT aerial photogrammetry had historical value to the State of Arizona, transfer of the reels allows for greater access to the general public and preservation for future generations," said ADOT Records Manager Susan Olson. "I was contacted by Roadway Design to facilitate what ADOT should do with retiring the aerials and handled the transfer paperwork for the reels and details with the Arizona Library and Archives. Roadway Design Group facilitated the transfer logistics," she added.
Since new technology emerged, ADOT no longer supports photogrammetry projects.
"Planes, pilots, digital cameras and aerial photographers are now supplied by consultants," said Coxon, who works in the Infrastructure Delivery and Operations Division's Roadway Engineer Survey Section. "Drones also are used by consultants and offer many benefits including less operating expenses."