Rio de Flag Wash bridge in place using innovative method
Rio de Flag Wash bridge in place using innovative method
By Ryan Harding / ADOT Communications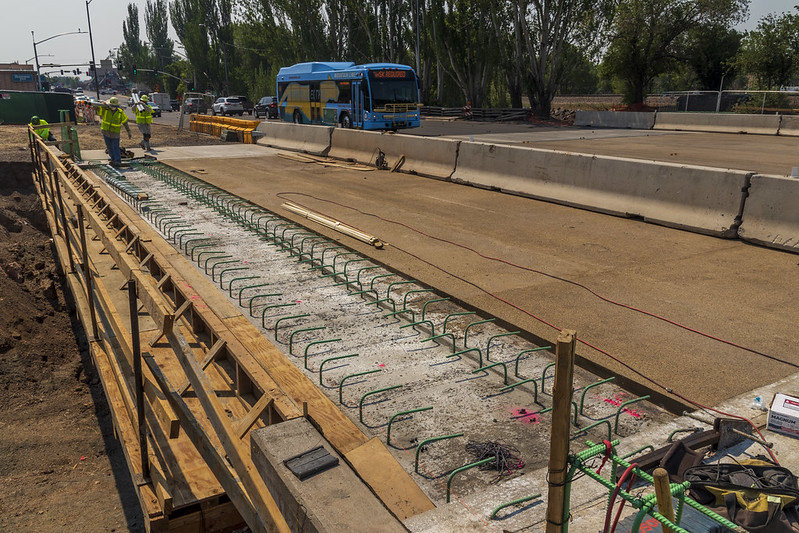 ADOT recently replaced the Rio de Flag bridge right in front of Flagstaff City Hall in just under a week. How were they able to tear down and remove an old bridge and install a new one so quickly?
By using an accelerated bridge construction method where the parts of the new bridge are precast and then put in place like LEGO bricks. Now that Historic Route 66 has reopened to traffic, crews will continue working for the next several weeks to install the bridge barrier and sidewalks and replace the raised median and a portion of concrete pavement on Historic Route 66.
Our video team went up to Flagstaff and took some photos of the new bridge (above) as well as a time-lapse video of its installation (see below). After you check them out, plan a trip to drive over the new bridge yourself.
Rio de Flag Bridge Replacement Time Lapse from ADOT Vimeo-External on Vimeo.