Riprap and hydro-seeded mulch help keep SR 87 safe
Riprap and hydro-seeded mulch help keep SR 87 safe
By Laurie Merrill / ADOT Communications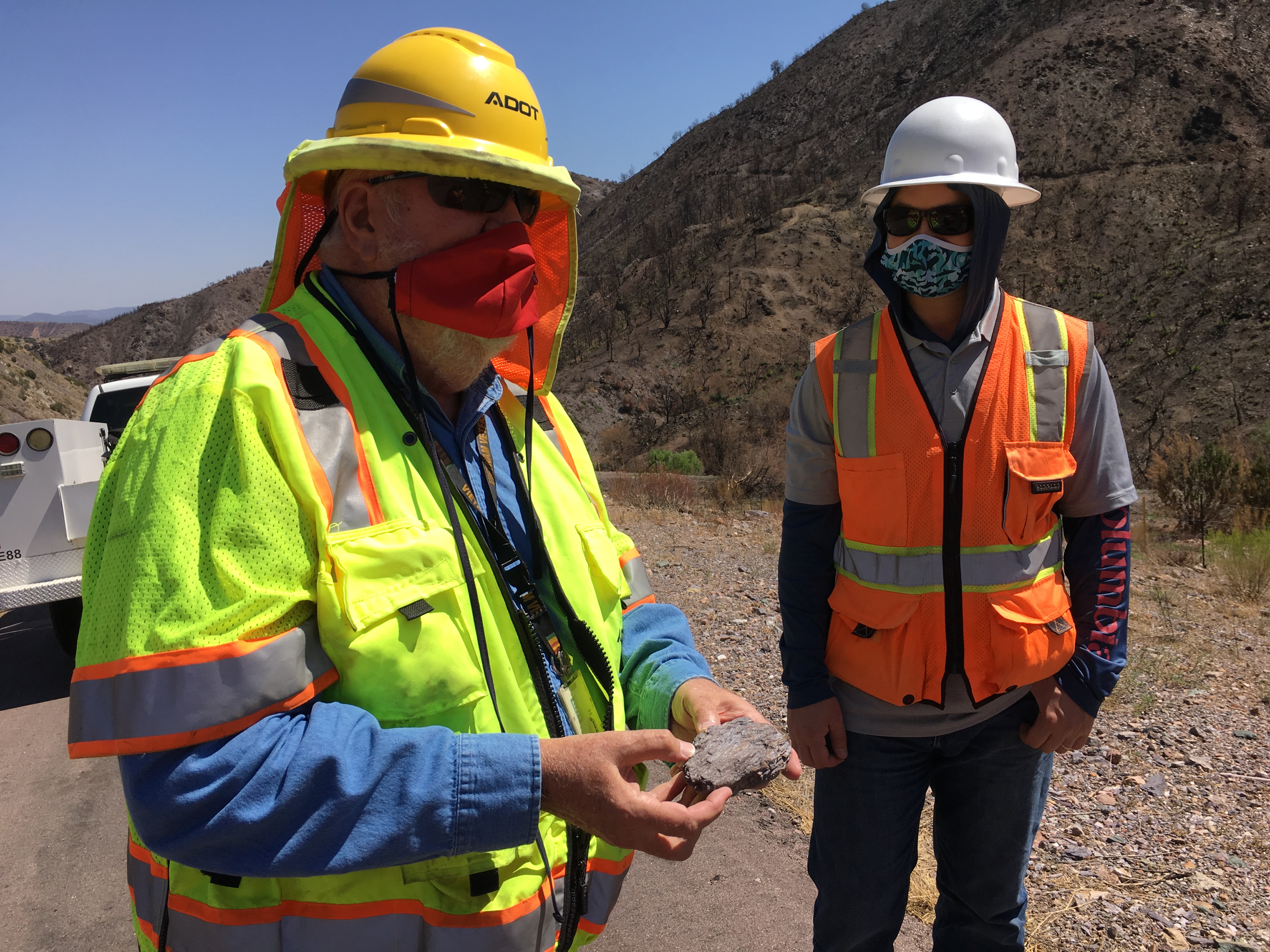 Motorists traveling to Payson from the Valley along State Route 87 may be familiar with the road and scenery, but are probably unaware of the feats of science and engineering designed to keep them safe as they pass along the way.
"On State Route 87 we rebuilt things so we don't have steep grades and windy roads and much of it is safer," said ADOT Geologist James Lemmon. "We don't want streams flooding and rocks falling onto the road."
One such project is the soil cement and hydro-seeded mulch mixture that covers grouted riprap along the banks of Slate Creek on SR 87 northbound, at milepost 227. This is about 7 miles before SR 87 intersects with State Route 188. 
The hydro-seeded mulch mixture was created by E. LeRoy Brady, manager/chief landscape architect for the ADOT Roadside Development Section-Roadway Engineering.
Here are some of the components: hydraulically applied compost containing, among other elements, seeds of about 30 plants chosen specifically to suit the environment. These plants include desert senna, incienso brittlebush, desert marigold, arroyo lupine and more.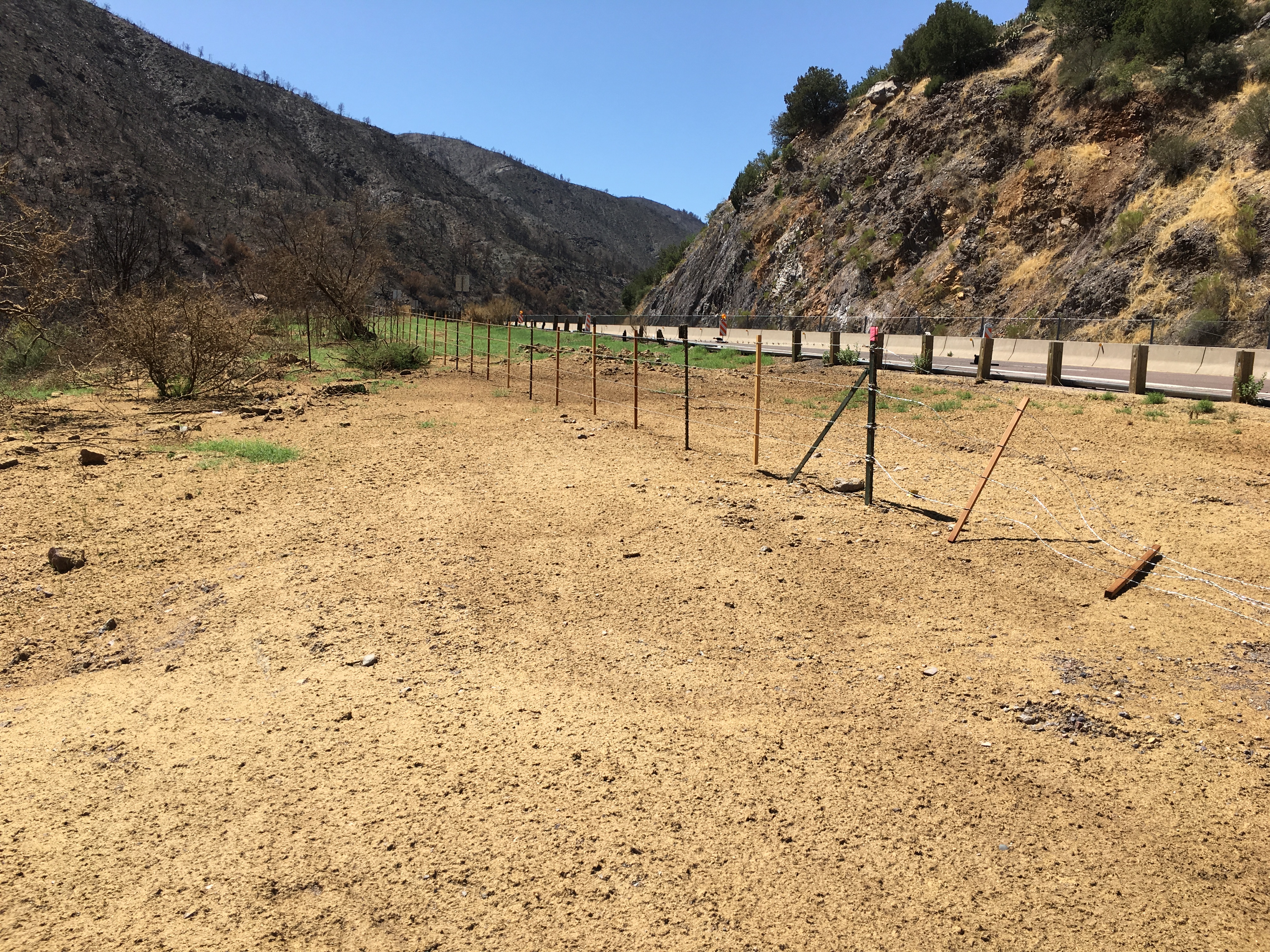 The hydro-seeded mulch mixture feels spongy and light to walk on, almost like paper-mache. It stretches along the sides of the highway and parallels the guardrails. It follows the creek bank and hugs the sides of the culvert that carries the creek under SR 87.
Under the surface, on the banks of Slate Creek, are large quantities of massive stones and soil, known as riprap. The riprap is secured with grouted cement, allowed to cure, and then covered with the hydro-seeded mulch. Together, this prevents the earth from eroding and washing the road away. It also keeps Slate Creek's water where is should be – in the creek, according to Lemmon, who works as a member of ADOT's Geotechnical Design Section-Bridge Group.
We know that most drivers won't even think about these bits of engineering the next time they escape to the cooler weather of the high country, but that's okay. If it's doing its job, you don't have to.