The roles and responsibilities of the Arizona State Transportation Board
The roles and responsibilities of the Arizona State Transportation Board
By John Halikowski / ADOT Director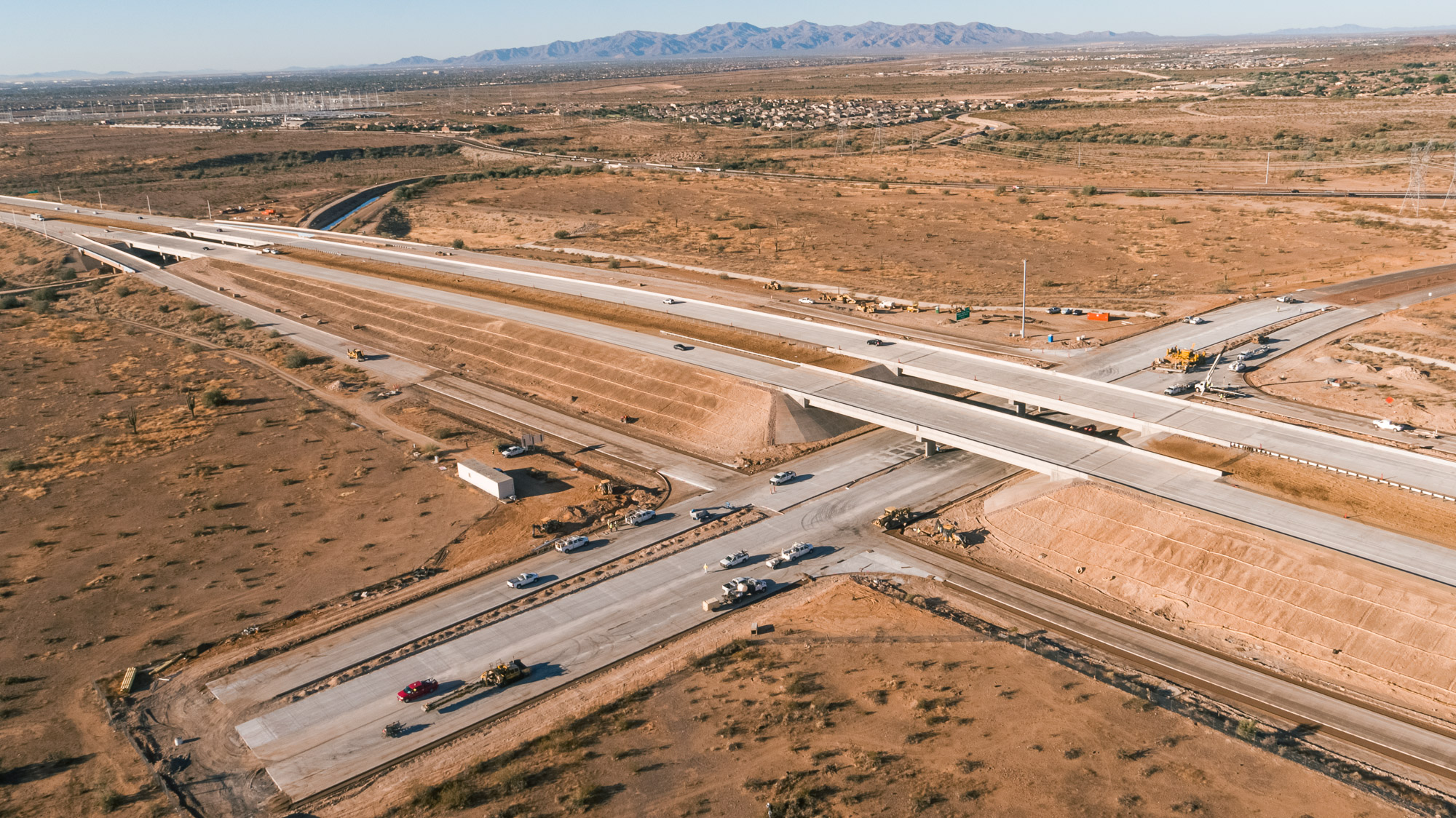 I would like to thank Steve Stratton for his year of service as chair of the State Transportation Board in 2021 and welcome incoming Chairman Jesse Thompson. I look forward to working alongside you and the board in 2022.
While I am responsible for leading the Arizona Department of Transportation, there is a seven-member board which serves as advisors to me and to the general public. It is the State Transportation Board and I would like to provide some insight as to the roles and responsibilities of the Board.
Board members are appointed by the governor and confirmed by the Arizona State Senate. They serve six-year terms which are staggered. The state of Arizona is divided into six districts. Maricopa County serves as one district and has two members on the Board. Pima County serves as one district and has one member on the Board. The rest of the counties make up the remaining four districts with at least three counties in each district. When a board member's term expires, a new member is appointed from the same district, based on a rotation schedule among the counties in that district. For example, District 3 is made up of Cochise, Greenlee and Santa Cruz counties. When there was a vacancy on the Board from that district last year, Cochise County was responsible for submitting names to the governor's office for consideration.
The Arizona State Transportation Board is responsible for establishing a complete system of state highway routes. The Board awards construction contracts, monitors the status of construction projects and has the exclusive authority to issue revenue bonds for transportation funding. The Board is granted its policy powers by the governor.
Before the pandemic, the Board traveled extensively throughout the state, holding its monthly meeting at a new location. I'm not aware of another state board that traveled as much as the State Transportation Board. Currently, the Board is using a hybrid-approach when it comes to its monthly meetings, allowing the public to appear in person or virtually and following all health and safety protocols.
The Board follows open meeting laws, and provides the public the opportunity to comment on projects and weigh-in where our finite resources should be spent in the state. I consider public involvement a key component in determining how best to meet the needs of our customers. I value the role the State Transportation Board performs as trusted advisers to me and my team at ADOT. They represent the "voice of the customer."
The Board also holds periodic study sessions to learn more about a particular subject or issue. These study sessions also follow open meeting laws.
I encourage you to visit our website to learn more about the Board, meet the current members and sign up to receive meeting notices. 
I would also like to recognize and thank all of our past board members who have served. Your dedication to serving the people of Arizona is appreciated.