Saturday night's all right for working
Saturday night's all right for working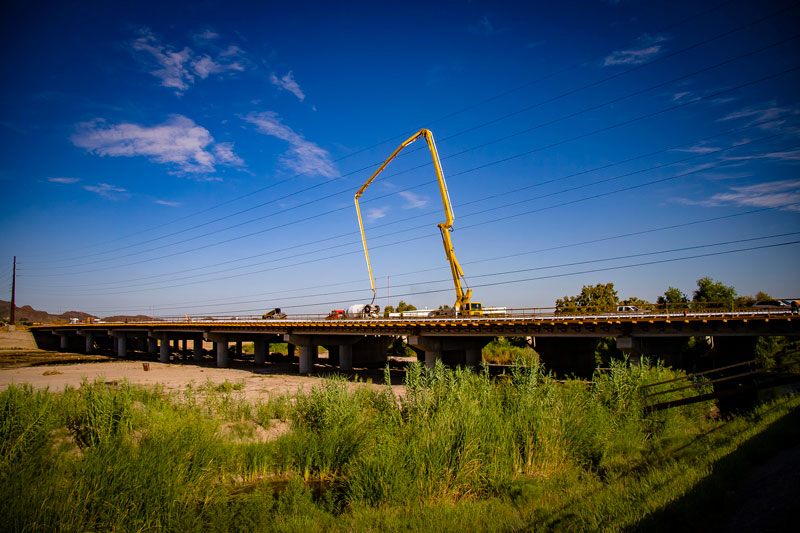 By Tom Herrmann / ADOT Communications
Holiday parties? On the last pre-holiday weekend of the year?
No, thanks. There's work to do.
While some of us might get an early start on the Christmas and New Year's holidays waiting for us over the next two weekends, Arizona Department of Transportation crews at Ajo Way and Ina Road will be firming up their credentials for Santa's nice list by taking major steps on those two big projects.
On Friday night at Ajo Way, we'll be pouring concrete to form the deck on the new bridge that carries Ajo (State Route 86) over Interstate 19. When we begin the work at 10 p.m., we'll close I-19 in both directions for your safety. Traffic will use the exit and ramps to leave and return to the freeway. Ajo Way will be closed, so there will be no turns at Ajo.
Around sunrise, once the concrete is poured, we'll open I-19 again but close the exit and entrance ramps. You can use Irvington or 29th Street as alternative exits. By midday on Saturday, Dec. 16, we should be finished and traffic will go back to normal.
Meanwhile in Marana, crews will use Saturday and Sunday to move traffic onto new roads they built during 2017.
On I-10 Saturday night, crews will direct eastbound traffic on I-10 to the new eastbound lanes. Work has already been completed on a bridge that will carry Ina Road over the new freeway lanes. Sometime in January, westbound I-10 will also be moved to the new pavement, giving drivers three lanes in each direction.
There will be no rest on Sunday. About a mile to the west of I-10, we'll move Ina Road traffic to a new bridge over the Santa Cruz River.
After all that holiday fun, we have big plans for celebrating the New Year. On I-10, we'll demolish the old bridge that once carried westbound traffic, build new westbound lanes, and finish the bridge carrying Ina over the freeway and railroad tracks. On the Santa Cruz River we'll remove the old bridge and replace it with a new two-lane bridge.
And that's how we plan to put a bow on two of Pima County's biggest projects for a year well spent.