State Engineer gives her take on the job
State Engineer gives her take on the job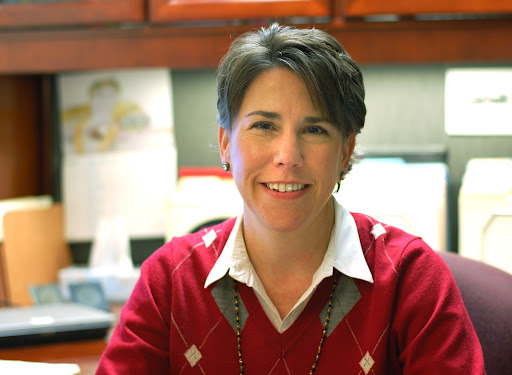 Did you realize this week is National Engineers Week?
It's a pretty big deal around here because ADOT has so many engineers who come to work each day to build, operate and maintain the state's highway system.
Overseeing that work is Arizona State Engineer Jennifer Toth.
We gave a brief overview of the position itself in yesterday's blog post, but today we wanted to get Toth's take on the job.
As the head of ADOT's Intermodal Transportation Division (ITD), Toth's duty is to make sure the employees within ITD have the resources they need to perform their job to implement the Department's vision.
Besides the job responsibilities we blogged about yesterday, Toth also serves on several committees and boards, many of which work to create and maintain partnerships between ADOT and other agencies.
Toth also serves on a standing committee on highways through the American Association of State Highway and Transportation Officials. This group works to develop the technical standards and guidelines that are recognized and adhered to by transportation departments around the world.
She's also on two planning committees for the Transportation Research Board – an organization devoted to the research of anything and everything related to transportation, including safety, maintenance, operation and geotechnical processes.
Toth got her start with ADOT as an Engineer in Training (we're going to blog about this program tomorrow).
From there she became a resident engineer in the Kingman district. Later she made a move to Flagstaff and became a senior project manager. Eventually, Toth was promoted to division director in ADOT's planning division before being appointed state engineer.
Toth says it was this wide range of experiences – from working out in the field as a resident engineer to getting a perspective on funding and programming as a division director – that has helped her in her role as state engineer.
Toth explains that her experiences have allowed her to see many projects go from just an idea on a piece of paper to an actual road that's been built and is now being maintained and driven on by the public.
Even as she's driving on the state's highways, she'll remember a project and its timeline…
"It is exciting to say we had a problem here and now we're able to solve it," she said.