State engineer's responsibilities are numerous
State engineer's responsibilities are numerous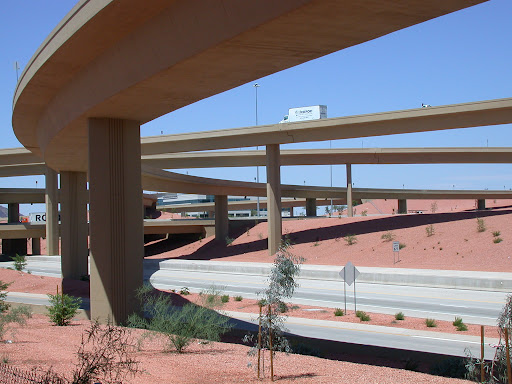 When someone asks you what you do for a living, it's probably difficult to sum it all up with just a couple of words.
It's the same for most of us here at ADOT, where there are a lot of employees with a lot of responsibilities and so many different job titles! In an effort to better explain what ADOT does, we thought it would be informative (and fun) to take a closer look at some of the duties behind those titles.
To kick things off, we're going to start with the State Engineer.
The qualifications necessary to be appointed Arizona's state engineer are actually outlined by statute.
According to the law, a state engineer must be a civil engineer registered to practice in this state. He or she must also be familiar with the theory of and experienced in the practice of highway construction, maintenance, design or engineering.
The law also states that ADOT's state engineer must have a thorough knowledge of modern business methods and at least 10 years experience
So, those are the qualifications … but what does a state engineer do?
Well, the state engineer's office is accountable for the administration of ADOT's Intermodal Transportation Division (ITD).
The state engineer is the director of ITD and oversees three deputy state engineers (we'll get to their job descriptions in another post!) who incorporate three major program areas: highway construction, maintenance, and development and administration.
This huge division is made up of about 2,000 employees – all charged with the development, construction, maintenance, and operation of all the interstate and state highways in Arizona.
As the director of ITD, it's the state engineer's job to provide leadership and support to all of ITD in order to improve the safety, efficiency and quality of Arizona's highway infrastructure.
Now that you know what's behind the job title, tomorrow we'll introduce you to Arizona's current state engineer … stay tuned!
Fun fact: Arizona's first state engineer was Lamar Cobb. He was appointed shortly after Arizona became a state on Feb. 14, 1912. One of his first acts was to get a federal official to review Arizona roads. The official filed a glowing report about the construction quality of roads in the new state.